Choose from a selection of Western Australia's most esteemed builders to design and build your dream home.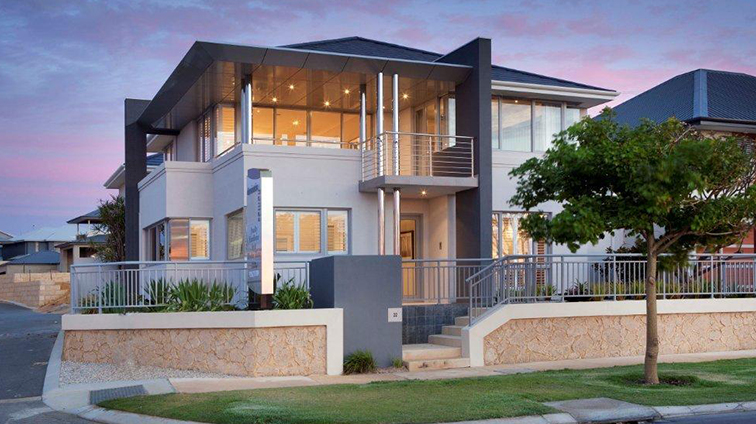 We've partnered with a selection of renowned and award-winning builders chosen for their innovative and modern designs, quality craftsmanship, and professional service:
Grandwood by Zorzi


About Grandwood by Zorzi
A subsidiary company of the renowned Zorzi Builders, Grandwood Homes was established in 1994 and have won numerous awards for their outstanding luxury homes. They offer both customisable blueprint solutions and full custom one, two or three storey luxury homes.

Port Coogee Display
This contemporary seaside home design boasts large bedrooms, study, meals, family alfresco, expansive open plan living, upper floor activity area and a master suite that would rival any 5 star international hotel. The design takes into account all indoor and outdoor living with extensive water features that create an oceanside resort-like ambiance.
Visit the Grandwood by Zorzi Port Coogee Display at 48 Pantheon Avenue, North Coogee. Opening times: Wed, Sat & Sun 2pm-5pm or by appointment.
Bellagio Homes
About Bellagio Homes

Bellagio Homes have over 40 years combined experience as a custom homebuilder and work closely with their customers to create unique designs tailored to individual needs. They pride themselves on their professional service and exceptional value.
Port Coogee Display
A truly remarkable home individually designed to capture its prominent corner location. Towering from the streetscape, the Positano is visually stunning and showcases the meticulous attention to detail combined with the effortless functionality and lifestyle that is Bellagio.
The Positano is evidence of our design team's creativity, and demonstrates a well-thought integration of style and materials that exudes quality throughout.
Visit the Bellagio Homes Port Coogee Display at 44 Pantheon Avenue, North Coogee. Opening times: Wed 2pm-5pm, Sat & Sun 1pm-5pm.
Domination Homes


About Domination Homes

Design and building homes of distinction is synonymous with the Domination Homes family. They have been in the Western Australian building industry for more than 40 years, working as a close and committed team, delivering quality homes that exceed client expectations.
Port Coogee Display
Discover the allure of this simply breathtaking two storey home that captures the beauty of light in generous, flowing spaces.
Featuring a striking elevation this home boasts a private study, self-contained guest suite, grand theatre, expansive living areas, designer kitchen and spacious master suite.
Visit the Domination Homes Port Coogee Display 'Oceanview' at 22 Orsino Boulevard, North Coogee. Opening times: Wed 2pm-5pm, Sat & Sun 1pm-5pm.
Renowned Homes
About Renowned Homes
Renowned Collection is a brand of the 'Residential Building WA' company. A wholly-owned subsidiary of the JWH Group, one of Australia's largest home builders.
Port Coogee Display
Boasting an impressive elevation, the Korda fits perfectly on a 12m wide block of land.
Offering three separate living areas, 4 bedrooms and a study, this home has room for everyone. With standard inclusions such as the built-in gas fire, 900mm stainless steel kitchen appliances, a dishwasher, soaring high ceilings, framelessglass balustrade, full height tiled ensuite, powder room plus a whole lot more.
Visit the Renowned Homes Port Coogee display 'Korda' at 6 Draper Street, Port Coogee via Orsino Boulevard (off Cockburn Rd) in North Coogee. Opening times: Mon, Wed 2-5pm. Sat & Sun 1-5pm.
Next Residential
About Next Residential
Perth two-storey home builder dedicated to creating cleverly designed and beautifully finished double storey homes that really are surprisingly inexpensive. Value for money is central to every home they build.
Port Coogee Display
The Next Residential display at Port Coogee offers spacious bedrooms and bathrooms, executive style kitchen, huge open plan living and dining spaces, home theatre and a outdoor entertainment area, complete with the touches of luxury and sensational design features that give your new two-storey home the wow factor.
Visit The Port Coogee Display at 46 Pantheon Avenue, North Coogee. Opening times: Mon, Wed 2-5pm. Sat & Sun 1-5pm.