At the heart of Port Coogee is the wonderful world-class marina, offering clear, open waterways and fast, direct access to the Indian Ocean.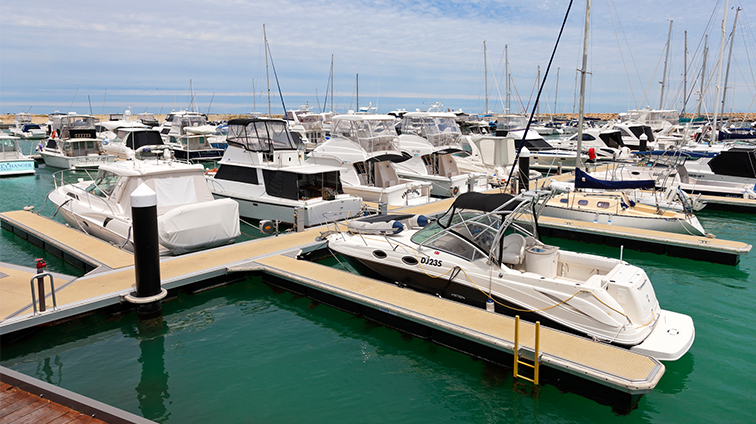 Boat Pens.
To secure the Port Coogee dream and your own boat pen contact the City of Cockburn.
Marina Services.
The Port Coogee Marina has a dedicated Marina Services Building that will play a vital part in the marina-focused lifestyle at Port Coogee. The building houses the marina management, sales offices and storage facilities, and in line with our commitment to the community, it also includes storage facilities for the Coogee Beach Surf Lifesaving Club.
Watercraft will also have access to a modern fuelling and sullage facility with both diesel and unleaded petrol.
For further information and documentation in relation to marina services, call the City of Cockburn 9411 3444 or visit the City of Cockburn website.