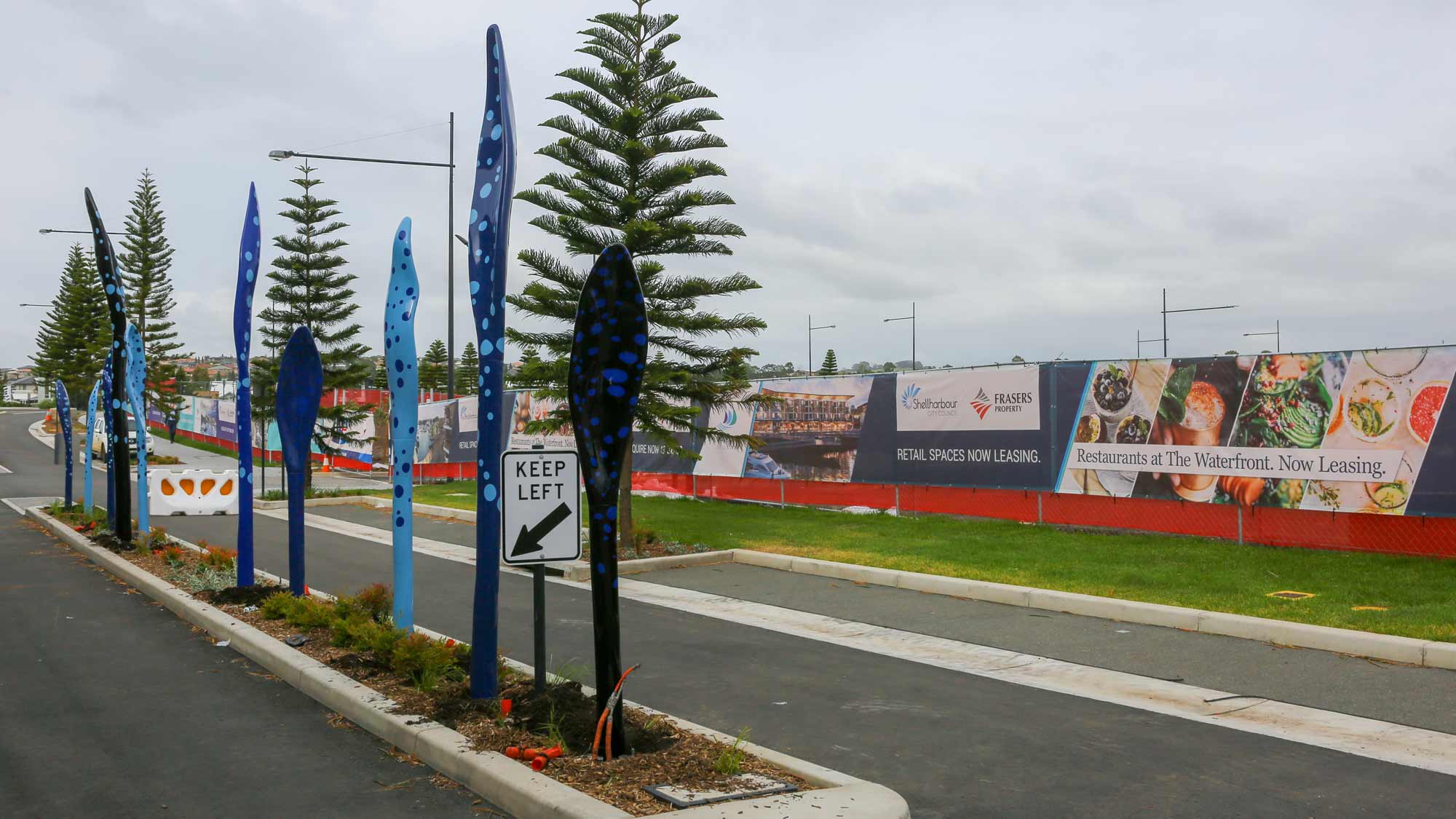 Colourful sculptures inspired by the Weedy Seadragon arrive at The Waterfront this week.
If you have been down to The Waterfront Town Centre today, you may have noticed these new colourful art sculptures being installed along the median strip of Cove Boulevard.
The project, known as The Dragonettes, has been three years in the planning and is coming to life this week as the installation of the 35 separate cast aluminium sculptures commences, stretching from the entry of the new Town Centre through to edge of the future harbour. The first 26 pieces will be installed over a 3 to 5 day period this week and the final stage within the public piazza will be installed early next year.
The project has been a labour of love for award-winning artist Vera Moller, who took her inspiration from the nearby aquatic reserve and one of its most famous residents, the Weedy Seadragon. Ms Moller says the decorative surface patterns on each sculpture are loosely based on spot patterns found on the Weedy Seadragon, while the pattern and the sculptures themselves have been designed to create associations with seagrass beds. The individual sculptures range in height from 2.5 to 5 metres and are supported by internal stainless steel frames. They feature two distinct colour combinations that reflect the natural environment – tones of blue from dark to aqua near the marina and varying shades of coral.
Find out more about these colourful sculptures in the video interview with Vera Moller below and the time lapse video of the completed work.
Interview with Vera Moller Part 1
Time Lapse Video of install