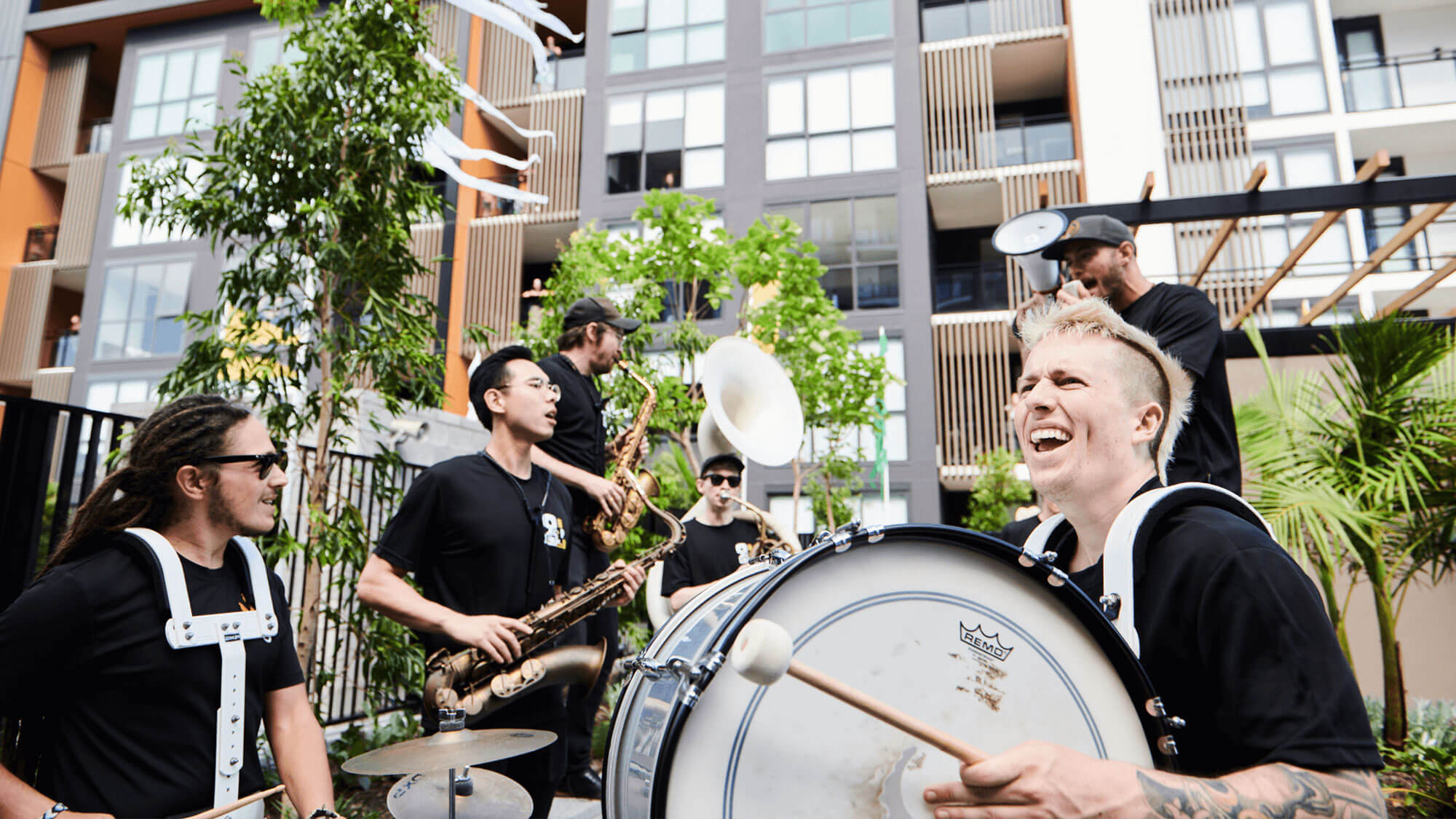 It was a welcome party - 2020 style.
More than 200 new Ed.Square residents took part in a Sunset Balcony Party on Saturday night.
The Hot Potato Band and DJ Brett Martin provided roaming performances between games of balcony bingo on the podium level outside the first four completed apartment buildings of Frasers Property Australia's new masterplanned community in Edmondson Park.
The balcony party and bingo was livestreamed on the newly created Ed.Square Residents Facebook page.
Frasers Property Australia community development manager Claire Palmer said typically they host a welcome BBQ to celebrate new residents moving in.
"But due to COVID-19 we've had to come up with creative ways to bring residents together while maintaining social distancing," she said.
"It was a fantastic COVID-safe community event and great to see our new Ed.Square residents coming out on their balconies and meeting their new neighbours. Getting to know your neighbours and building a sense of connection are important to building happy, healthy and enjoyable communities.
"Those welcoming smiles and greetings in the communal areas make a huge difference."
Ms Palmer said their priority is the wellness of residents.
"We all need a strong bond and community spirit now more than ever," she said.
"Home designs, community amenities and neighbourhood planning are important parts of community building, but there's more to it. Transforming the neighbourhood into an inviting network of places where people feel connected and engaged is just as important for the long-term health and sustainability of a community."
Source: https://www.liverpoolchampion.com.au/story/7025411/legs-11-balcony-bingo-is-a-hit-with-edsquare-residents/?cs=1465