Construction of the Midtown masterplan
Stage 1 Civil Works: Works commenced in January 2021 and is now complete. The stage 1 civil works include:
Site-preparation
Bulk excavation of the roadways
Bulk excavation of the basement for the first residential building MAC Residences
Bulk excavation of the basement for the Midtown by the Park precinct. This also includes our second residential building
Installation of services (High and low voltage electrical wiring, sewer, water, stormwater and communications)
Construction of the first new roadways
Installation of public domain landscaping.
Stage 1 Construction: Commenced in September 2021 and is on track for completion in Q4, 2023.

Stage 1 construction includes:
Construction of our first residential building MAC Residences (269 market apartments over 24 stories with ground floor childcare centre and three levels of the basement)
Construction of the Midtown by the Park precinct (107 market apartments, 130 affordable apartments, 259 community housing apartments, ground-floor community space and three levels of basement)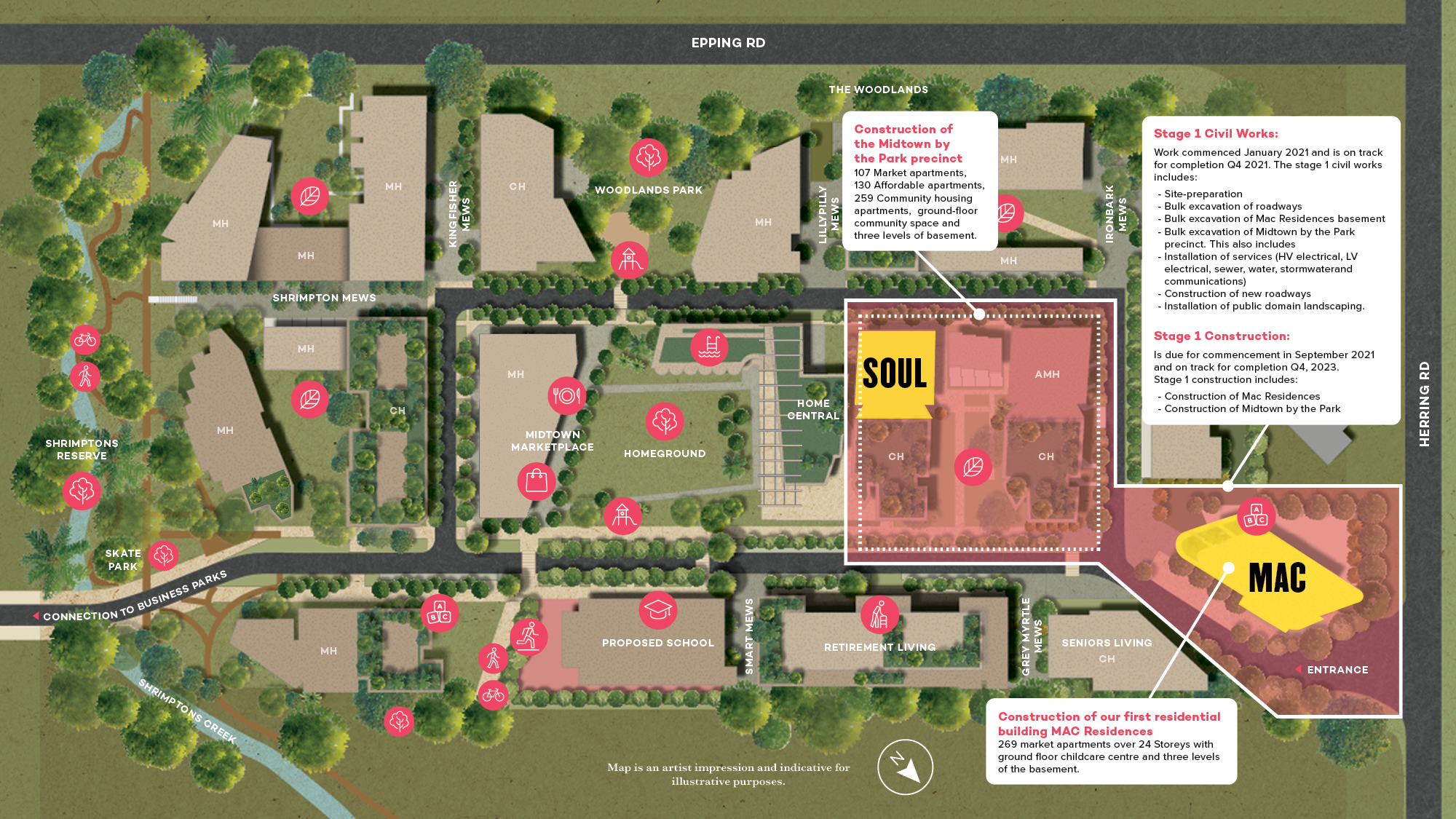 Disclaimer: Forecast completion dates are correct as at February 2022, dates outlined are subject to change due to development approvals or for other reasons outside Frasers Property's control.
have a query or concern ?
If you have a query or would like to lodge a complaint, you can email or call us via the dedicated community phone number and email address. Call 13 38 38 or email midtowncommunityfeedback@frasersproperty.com.au You can also contact us via post - postal address: 1 Ivanhoe Place, Macquarie Park NSW 2133.