We take care of our people, offer great benefits and foster a positive and supportive workplace. Here are some of the benefits of working with Frasers Property Australia.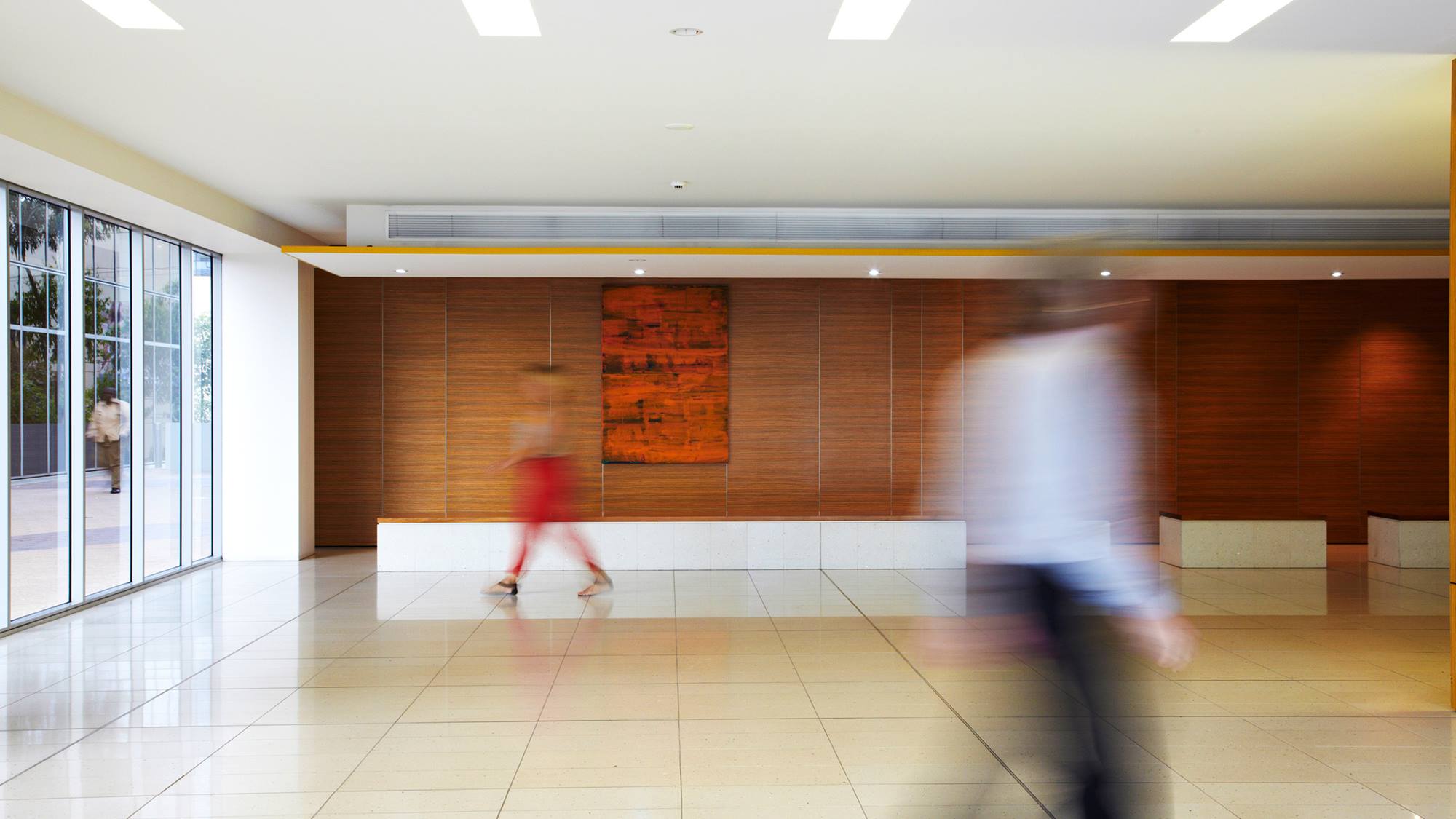 Great people.
We put a lot of time and effort into attracting the best employees. This means our company is full of great people. We've created a culture that values diversity and inclusion and an environment where everyone can reach their full potential.

Inclusive workplace culture.
We value and respect people with diverse backgrounds, experiences and perspectives. We believe maintaining a culture that embraces diversity promotes the interaction of people from a range of different backgrounds and stimulates the generation of new ideas. In our workplaces we maintain an environment of equality where all staff members are supported in their efforts to achieve their full potential. We implement policies and work practices that encourage flexible work options to assist all staff to balance their work, life and family responsibilities. These include a generous paid parental leave scheme and an 'all roles flex' approach enshrined in our Flexible Work Policy. 

Personal development.
We believe our people should have every opportunity for both personal and professional growth and invest time and money into training programs. We encourage our people to take charge of their own development and support them in doing this and are committed to making sure our programs are relevant and personalised. We work with our people and external partners to achieve this. We also offer reimbursement for professional memberships and external study support. This includes study leave and reimbursement for the cost of tuition, fees and books.

Partner discounts.
Our employees have access to a great range of financial benefits from our partners. Partner discounts include reduced rates on car hire, travel insurance, banking packages and preferential rates at Frasers Hospitality's hotels in Australia.

Health & wellbeing.
The health and wellbeing of our employees is important to us. Healthy and happy people make for a happy home and workplace. We offer discounted health-fund membership rates with Medibank Private, annual flu shots and confidential counseling for employees and immediate family members through our external Employee Assistance Program. Our sustainability strategy, A Different Way, includes tangible commitments to enhancing the health and wellbeing of our staff. More on this here.

Paid parental leave.
We are proud to support new parents and pay 16 weeks of parental leave for employees who will be the primary carer, and there is an additional one week of personal/carers leave for staff returning from primary parental leave. We also pay two weeks of short paternity/partner leave at the time of the birth. Superannuation is paid for the unpaid period of parental leave, to a maximum of 12 months. These benefits are paid to eligible employees in addition to any government leave payments.

Caring for the community.
We care for the communities we operate in and have a range of initiatives that contribute to them in a positive way. Our commitment to community connectedness is expressed in our sustainability strategy here. The Frasers Property Foundation co-ordinates our volunteering initiatives and general donations including matching funds raised by staff. Learn more about our foundation here.

Award-winning company.
Working for Frasers Property means you'll be working for an award-winning company. We've won innumerable awards for our residential developments, house and land design and sustainability.

Committed to sustainability.
We're committed to creating sustainable homes, communities and workplaces. A Different Way is our sustainability strategy. A Different Way is our real commitment to creating places where resources are reused, recycled and restored, where new ideas are fostered for everyone's benefit, and where people can lead better, healthier lives. Learn more about A Different Way here.

Safe working environment.
Safety is a cornerstone of our operations and we're committed to providing a safe working environment for all of our people, contractors and visitors. Our approach to safety is one of continuous improvement. This is achieved at all levels of our business by enhancing skills, gathering and sharing knowledge, and the ongoing commitment of our people.