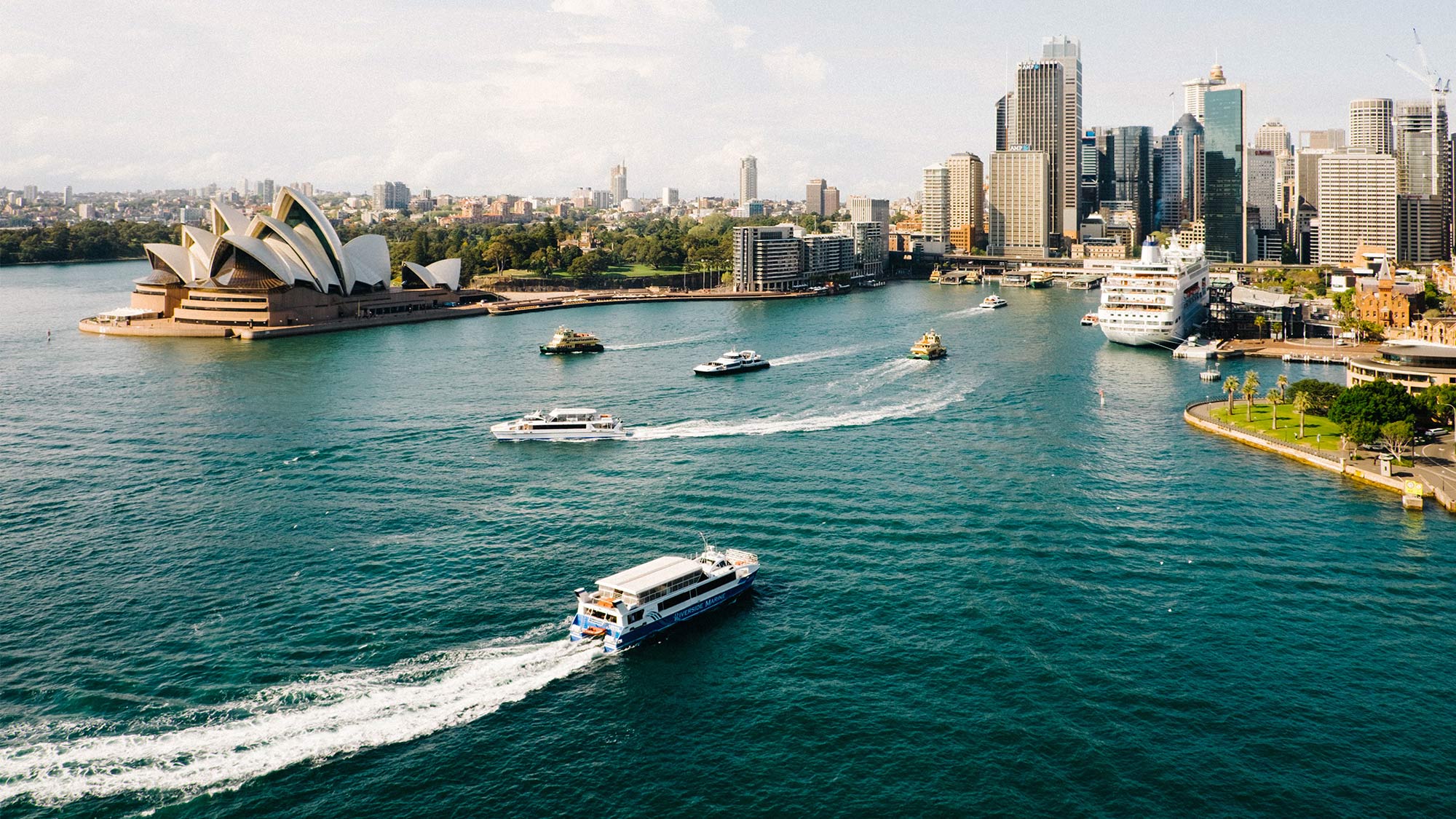 South West Sydney, the hotspot for new growth.
The booming South West has been identified by the NSW Government as a critical component of Sydney's future growth. Major infrastructure projects such as the Western Sydney Airport and the South West Rail Link will attract new residents and employment opportunities to the region. With a projected population growth rate well over the annual average for Greater Sydney, exciting new neighbourhoods like Ed.Square are helping to fuel demand.1
South West Sydney's newest foodie and fun-seeker destination, Ed.Square Town Centre, officially opened last month. Featuring the best of local shopping and fresh food convenience, Eat Street, Event Cinemas and iPlay, this new urban precinct is transforming Edmondson Park.
Macquarie Park, an area under transformation.
Sydney's northwest is a priority region that is already playing a valuable role in the city's future growth. And right in the heart, you'll find Macquarie Park, an area that is benefiting from several major infrastructure projects across transport, education, retail and civic facilities totalling around $15 billion.2
Our new community, Midtown is at the heart of Macquarie Park, the highly liveable and connected location that's home to Australia's second-largest non-CBD office market.
With over 40% of Macquarie Park's population being in white-collar professions and almost 30% of the population working in science, technology, health and education, Macquarie Park has grown a reputation of being Sydney's Silicon Valley.3 And with the NSW Government recognising the growing community's potential, continues to invest in major infrastructure projects that the will greatly benefit the area and potential investors.
Visit our Investor Hub for more information on investment opportunities.
Sources
1. Edmondson Park Market Outlook, June 2021 - www.issuu.com/frasersproperty/docs/edmondson_park_market_outlook_2021
2. Macquarie Park Market Outlook, June 2021 - www.issuu.com/frasersproperty/docs/p0018946_macquarie_park_16p_outlook
3. Ironfish, 9 September 2020 - www.ironfish.com.au/blog-news/macquarie-park-property-market-sydneys-silicone-valley/