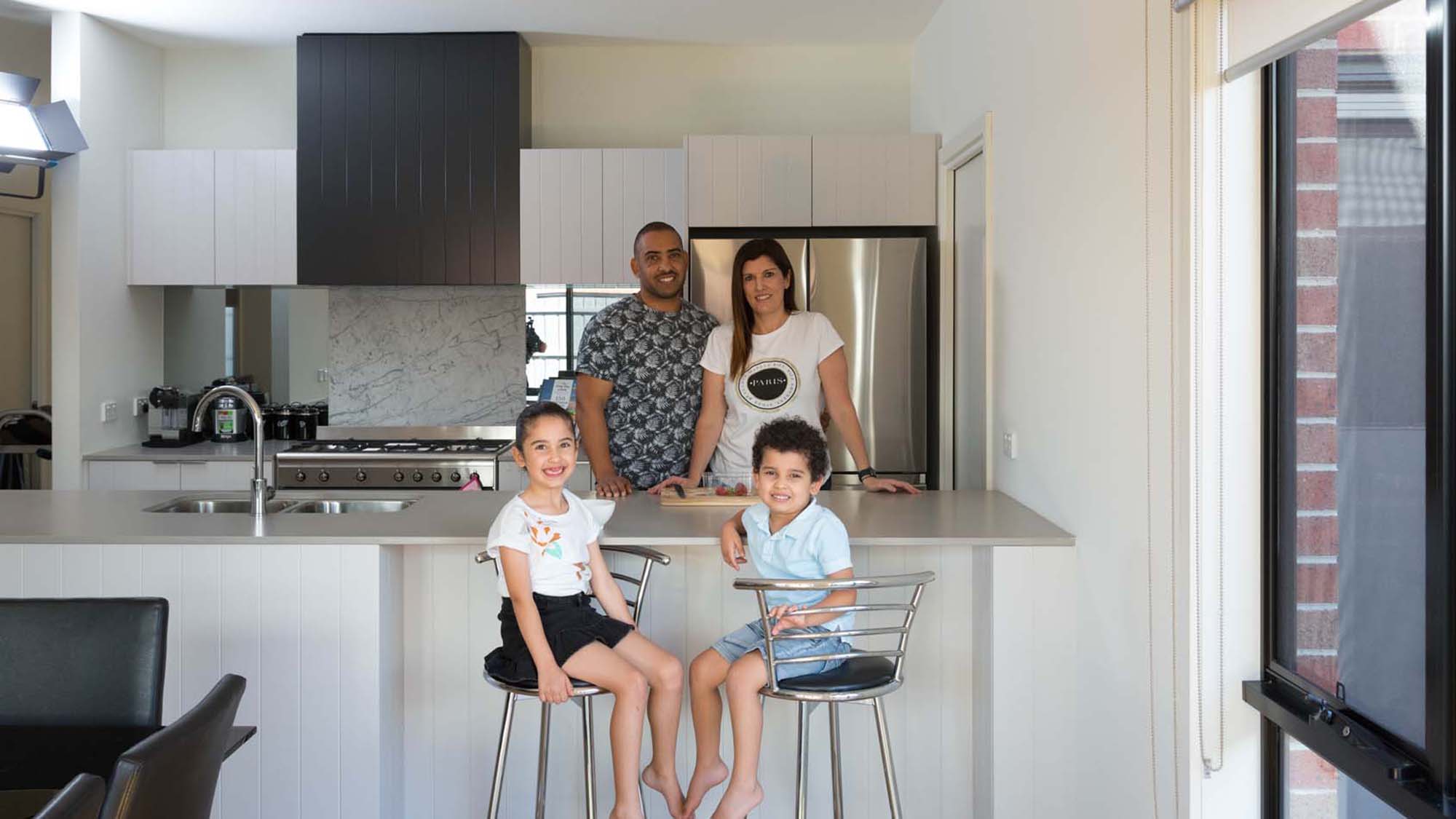 What do you do in a downturn if you're still growing? It's a common conundrum that many families face as children grow up and the need to branch out into more space becomes pressing. While it's easy to become disillusioned by the thought of what your new home might have sold for in the recent past, sometimes necessity means focusing on the needs of your family into the future.
Melinda Bouquet kept a keen eye on the site of her current home in Avondale long before it was a Frasers Property community. Having lived all her life in Avondale Heights, when it came to upsizing for her growing family, Melinda was keen to stay close to home and close to her family. "I'd been watching that space for a long time," says Melinda. "It used to be a school back in the day and when they knocked it down and it was free I always wondered, 'what's going on there?' When the billboard finally came up I was one of the first to register."
While Melinda might have been sure about the perfect neighbourhood for her family, taking the plunge certainly wasn't easy. "We were a little bit concerned, you hear a lot about the market and how it's trending downwards at the moment," says Melinda. "But we looked at our jobs, which are both quite secure, asked a few financial advisors and real estate people for some advice, and read a bit as well before we took the plunge."

Despite their initial concerns, for Melinda, her husband Barry and their two young children, Avondale was the right choice. Now, after more than a year in their new home, the family couldn't be happier with their decision. "It's been fantastic really, the neighbours are great," says Melinda.
After settling on their Avondale home, Melinda and Barry went on to purchase an investment apartment at Burwood Brickworks, a Frasers Property development in Melbourne's Eastern Suburbs.