Construction of the Harbour Boulevard intersection with Shellharbour Road and Addison Street is progressing well.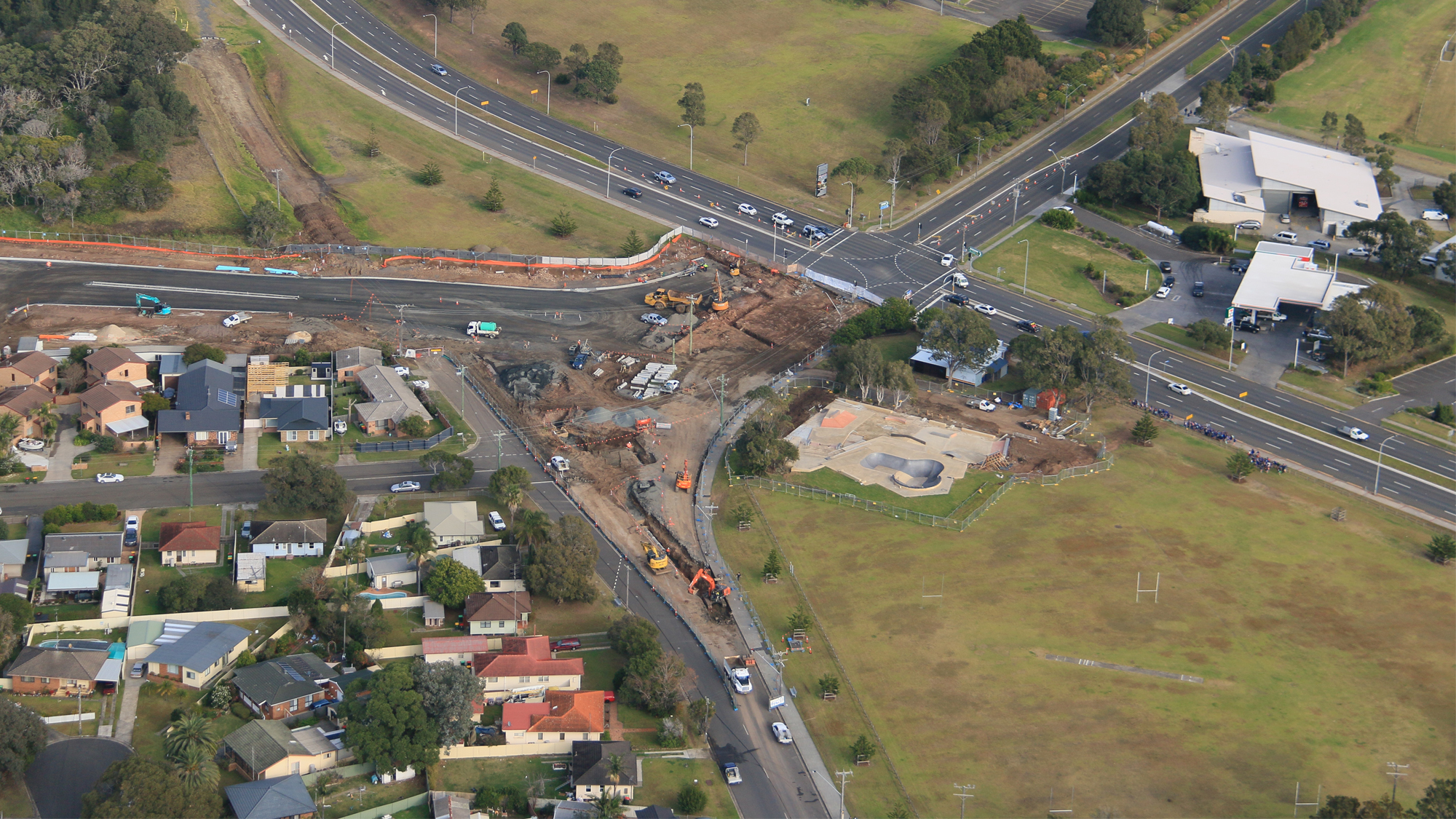 Phase 1 of the works included the extension of Harbour Boulevard towards Shellharbour Road, and did not require interruption to traffic flows. This phase of the project was successfully completed to schedule, and this section of road is now ready for asphalt to be placed.

Phase 2 of the project includes reconstruction of Addison Street and final connection to Shellharbour Road. This phase of the project commenced on 12 June 2018 at which time Addison Street was closed, and traffic to Shellharbour Village was detoured via Mary Street. Works have been slowed a little due to the recent wet weather we have experienced. However, we are still targeting completion of the project in August 2018.

We thankyou for your ongoing patience as we complete the new entrance to The Waterfront, Shell Cove. We will keep you updated of our progress by Facebook and also our website.