Contract Awarded for the Breakwater & Groyne.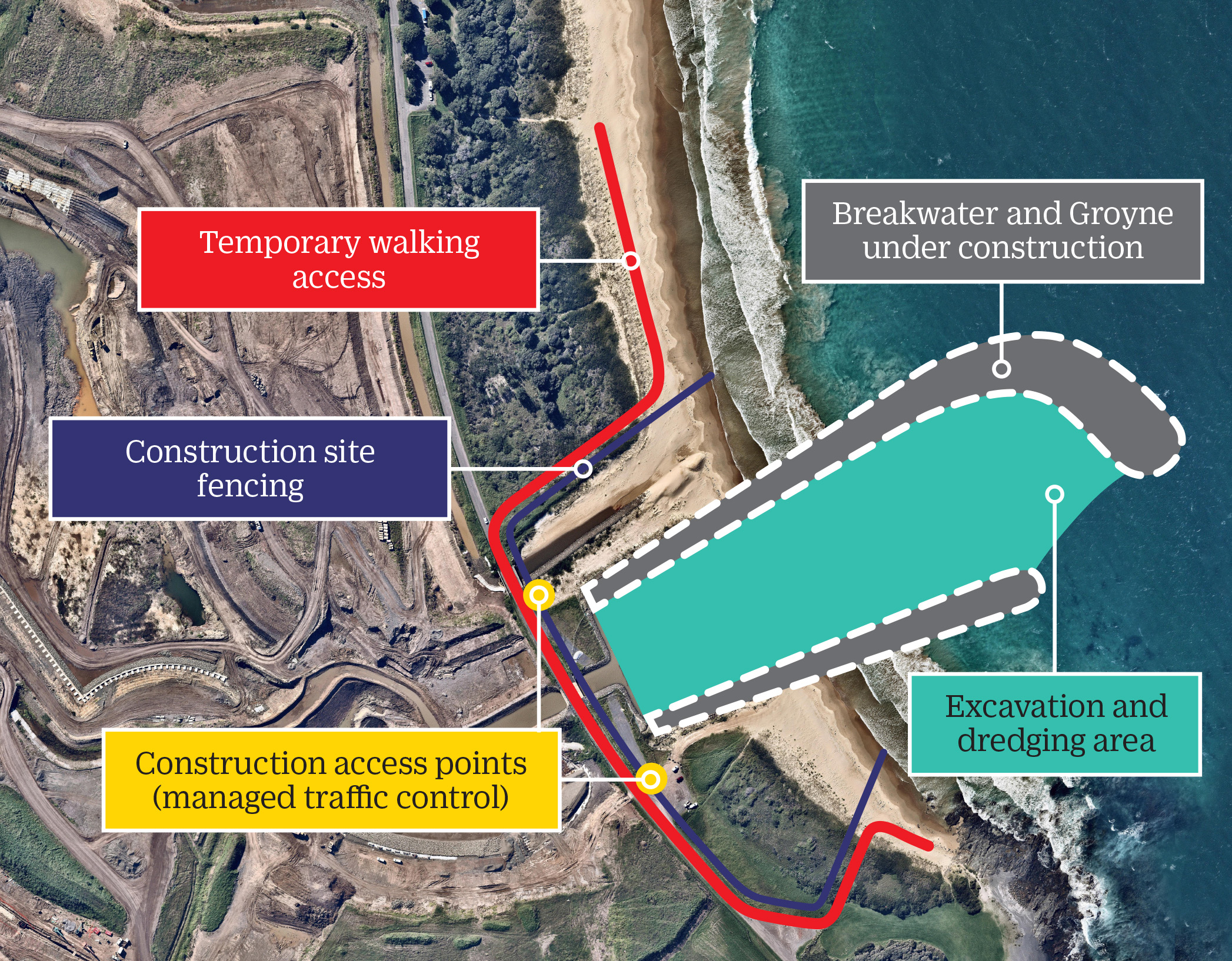 Today another significant and exciting milestone was achieved for The Waterfront, Shell Cove with the signing of the construction contract for the next phase of the boat harbour construction. The contract includes the construction of the breakwater and groyne and for the excavation and dredging work to the final harbour entry. Local firm Coastwide Civil has been appointed for this work which will form an extension of the current contracts also underway by Coastwide Civil. Coastwide Civil have specific expertise in this type of marine construction having completed both national and internal construction contracts for similar marine works.
In total approximately 400,000 tonne of rock will be needed to build the breakwater and groyne and the majority of the rock is now stockpiled on site. The breakwater and groyne will be significant structures, once complete the breakwater will extend 467m into the ocean at a maximum depth of 10m and the groyne will extend a length of 282m. On completion publicly accessible paths will extend along the breakwater and groyne to the end of both structures with pedestrian& linkages to the boardwalk and promenade around the boat harbour.
Another exciting piece of news is that the award of this construction contract brings the commencement of this construction phase forward by approximately 12 months ahead of the planned program.
During the construction of the breakwater and groyne which is expected to occur over a 30 month duration, the access to the southern end of Shellharbour South Beach will be closed. An alternative access route around the construction site towards Bass Point will be in place for the duration of construction. We apologise for any inconvenience to the community during this period.
Find out more about the breakwater and groyne construction by listening to the 97.3 ABC Illawarra radio interview below.