Read the August 2014 construction update.
Stage 2 construction work is advancing well, thanks to a period of good weather conditions in July which allowed much of the construction work to progress faster than anticipated.
Favourable weather conditions over the past month has allowed the construction team to achieve substantial progress on the stage 2 construction work currently underway.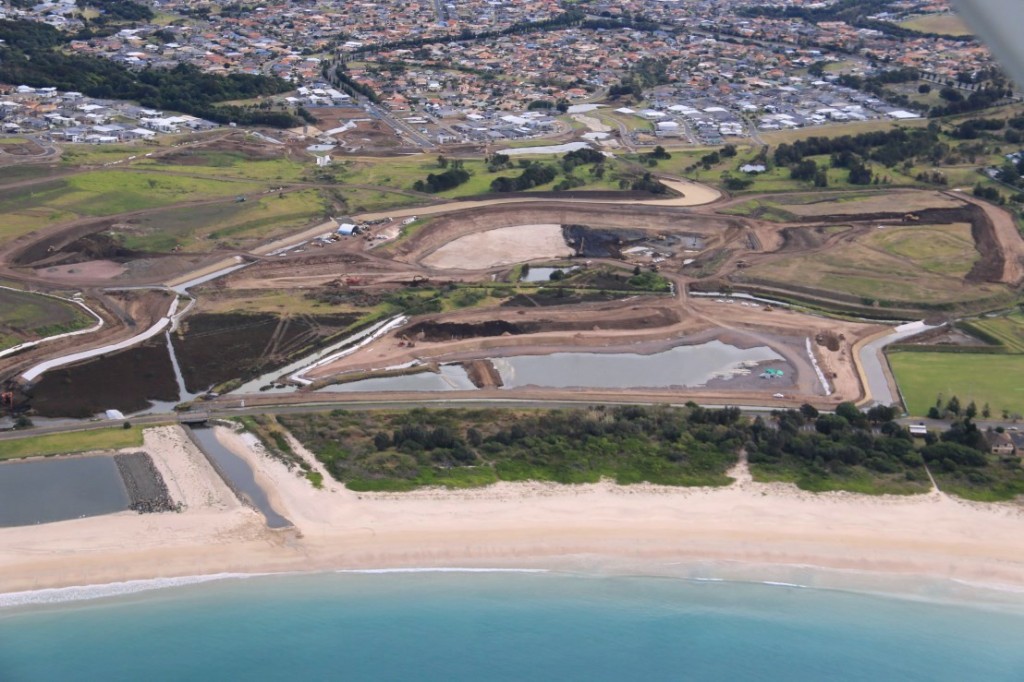 To date approximately 525,000 cubic metres of soil and rock has been excavated from the harbour basin and roughly 72,000 cubic metres of acid sulphate soils have been excavated from the swampy areas of the site and placed below the harbour floor.
Rock is currently being stockpiled in preparation for the construction of the breakwater and groyne in Stage 3. Over the past three months approximately 55,000 tonnes of rock has been imported from Hanson's Bass Point Quarry adding to the existing stockpiles to create a total of 160,000 tonnes of rock on site. In addition roughly 12,000 cubic metres of rock obtained from the blasting of the harbour floor has been processed for reuse and will be reused on site for rock backfill, revetment at the harbour edge and for the core of the breakwater and groyne.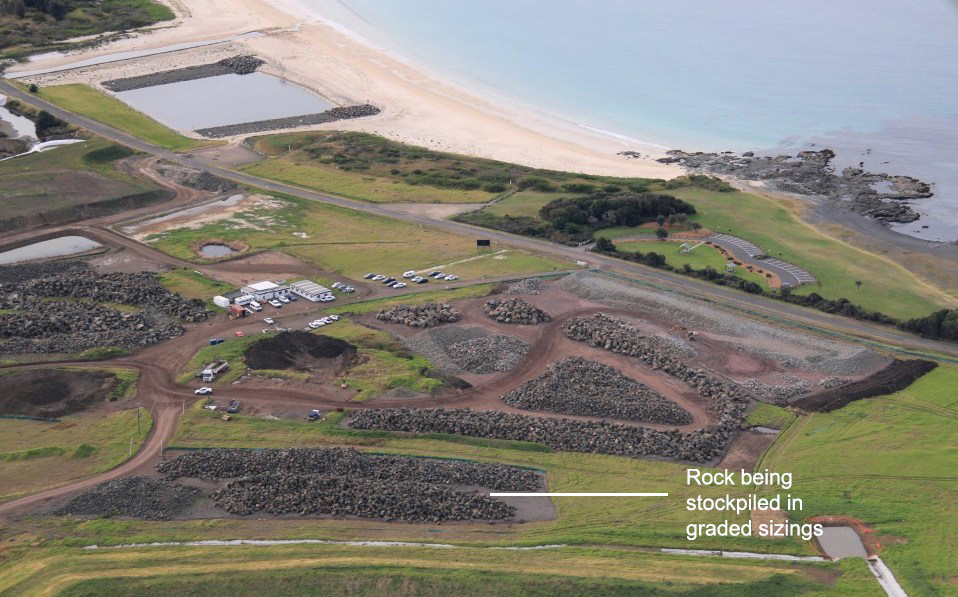 To the north of the site the large surcharge mound in the vicinity of Sophia Street has now fully completed its soil consolidation process and is being progressively removed and relocated onto the stage 2 surcharge mound to the east of the site. Approximately 30% of the Stage 1 surcharge mound has been removed and relocated to the Stage 2 Surcharge Mound.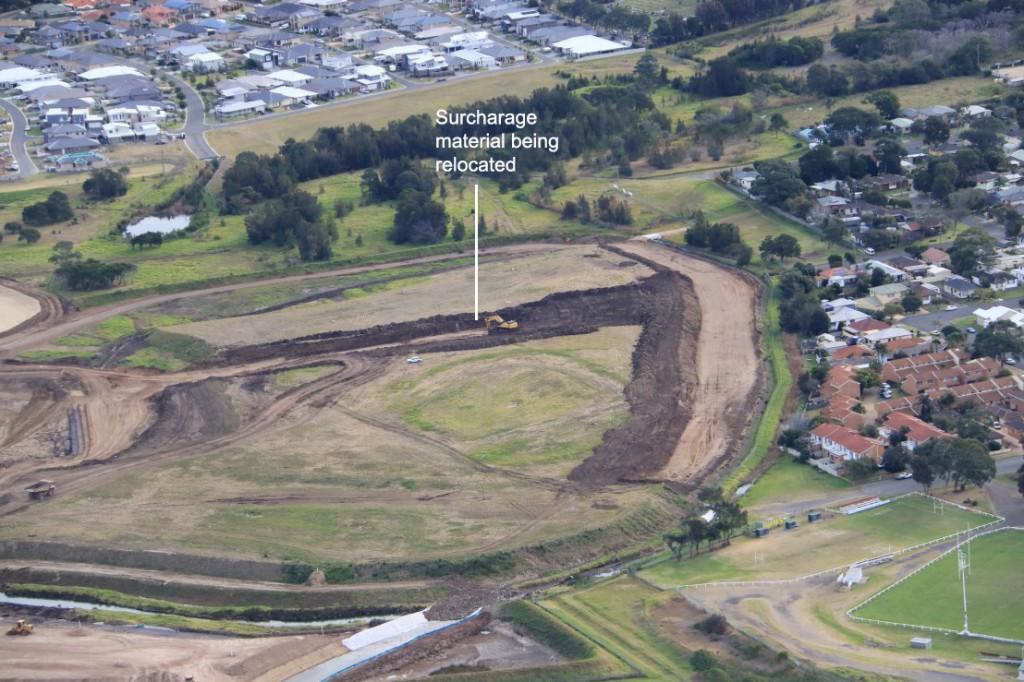 In other news, preliminary construction work has commenced on the construction of the final harbour edge. This initial work comprises of benching the slope to create a series of steps which will enable the formation of the harbour edge.