Read the June 2014 construction update.
Stage 2 construction has progressed well since the construction work commenced on site earlier this year in April. Stage 2 of the boat harbour construction is anticipated to continue for approximately 3 years.
Since stage 2 construction began a site specific Environmental Management Plan has been created to help protect the environment during construction. Implementing this Environmental Management Plan involves the expansion of the existing swale to the north of the site as well as the construction of a series of new swales. These swales divert clean stormwater flows around the site to ensure water does not come into contact with the exposed earth works and transport sediment off site to the ocean.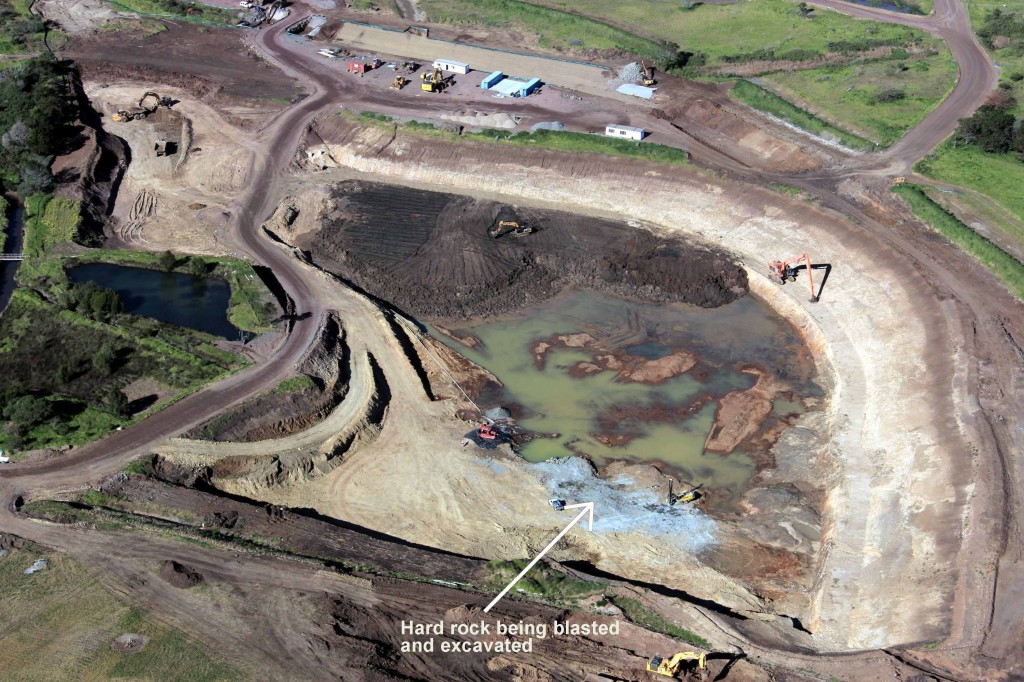 Recently the construction team undertook an initial blasting trial for the excavation of hard rock on the harbour floor. The construction team will use the trial results to assist in developing the excavation methodology for the remaining balance of hard rock in the harbour floor. To ensure minimal impact on the surrounding environment and any adjoining properties the construction team are using low impact and low pressure explosives. The impact of the initial blasting trial at the nearest adjoining residences was monitored and the results were significantly below the allowable criteria.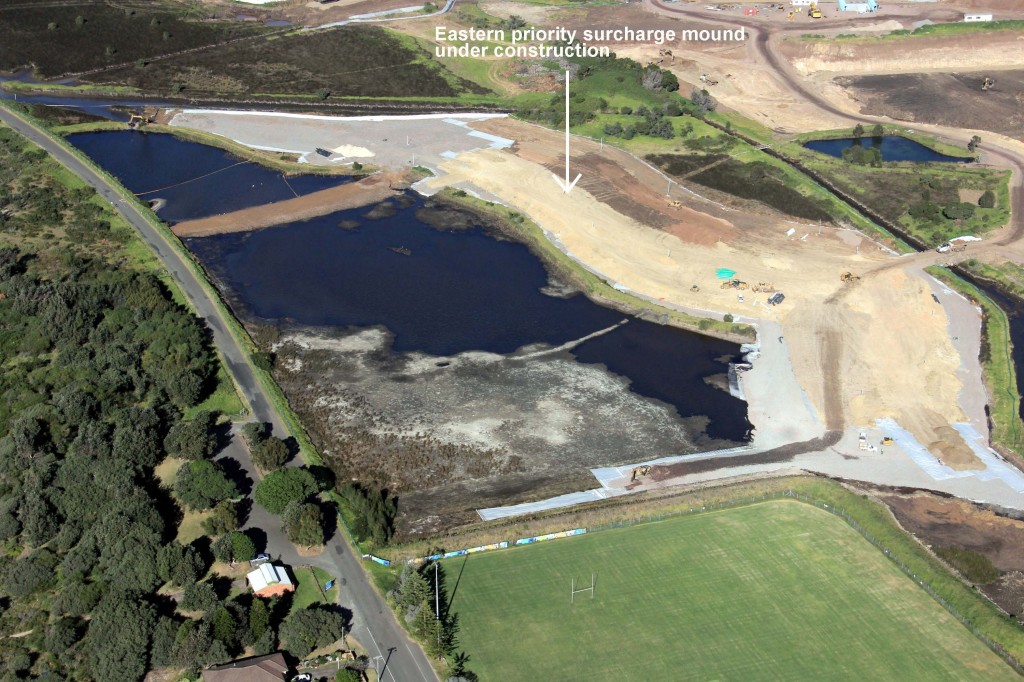 In other news the surcharge mounds to the east of the site have advanced well and a priority area at the eastern harbour edge is now nearing completion. These surcharge mounds consolidate soft soils to create solid foundations for future development. To speed up the progress of soil consolidation 2,400 wick drains were installed at the priority area to the east of the site. The surcharge mounds constructed during stage 1 have now effectively consolidated the underlying soils and consequently the surcharge material placed on these mounds is currently being relocated and reused on the stage 2 surcharge mounds.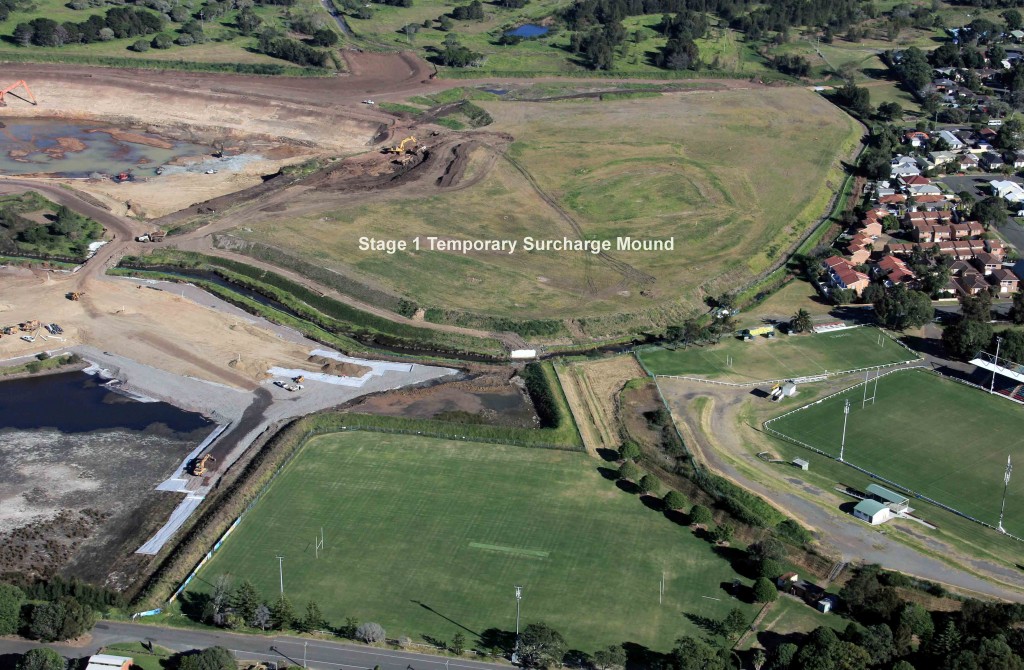 The construction team are currently excavating acid sulphate soils in the swampy areas of the site. To excavate the acid sulphate soils the contractor has purchased a special piece of equipment called an amphibious excavator which floats above the swampy wet ground and speeds up the excavation process. This excavation is advancing well with approximately 10,000 m3 of acid sulphate soils now excavated and placed below the harbour floor.