Read the March construction update.
Construction on the boat harbour recommenced in mid January after a brief Christmas shut down period. Work on site is now back into full swing and off to a good start for 2015 despite some delays due to recent wet weather.
The excavation of the boat harbour is progressing with approximately 70% of the total excavation now completed. A layer of sand capping is being progressively placed over the acid sulphate soils in the base of the harbour excavation and once complete this sand capping will form the harbour floor.
Hard rock is being excavated from the base of the harbour floor using low intensity explosives. The excavated rock is then being sorted and stockpiled on site for future use as core to the breakwater, revetment to form the harbour edges and rock back filling.
From a sustainability perspective the construction is achieving significant goals, with all material excavated on site (approximately 1.3million cubic metres) being reprocessed and recycled for reuse. This includes more than 500,000 tonne of excavated rock which will be processed and reused in the breakwater and boat harbour construction.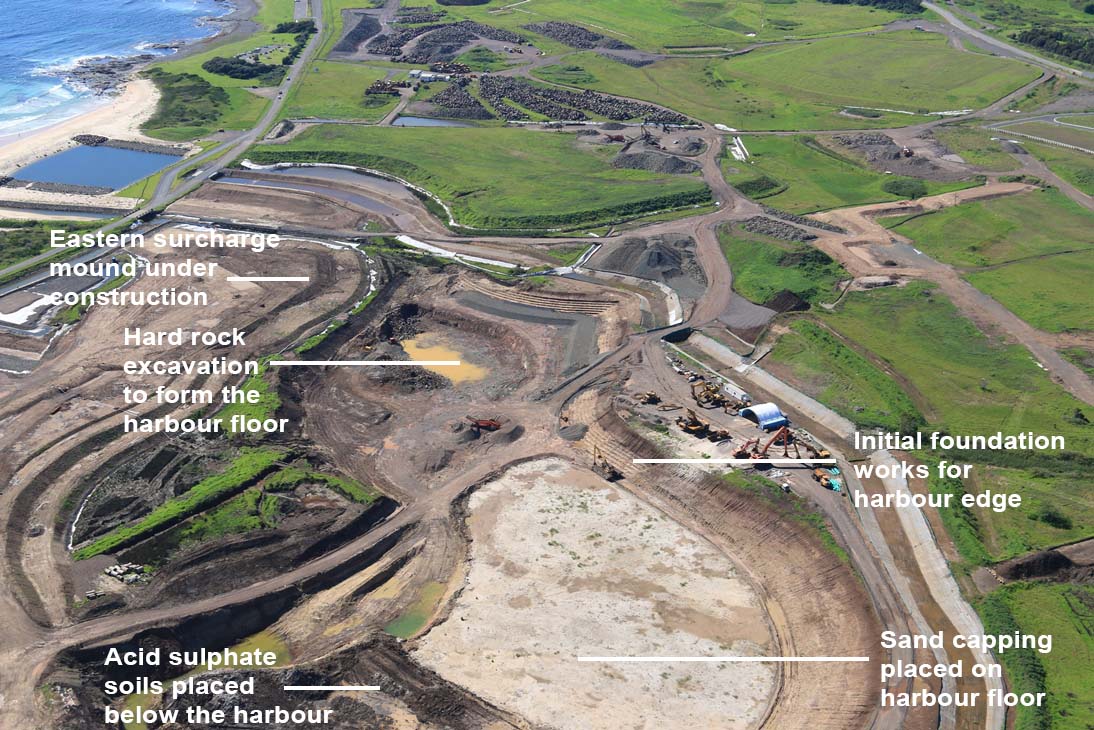 Construction of the southern stormwater diversion system is now nearing completion with culverts constructed under Bass Point Tourist Road in December last year. This will allow stormwater to flow from Shell Cove around the construction zone and out into the ocean.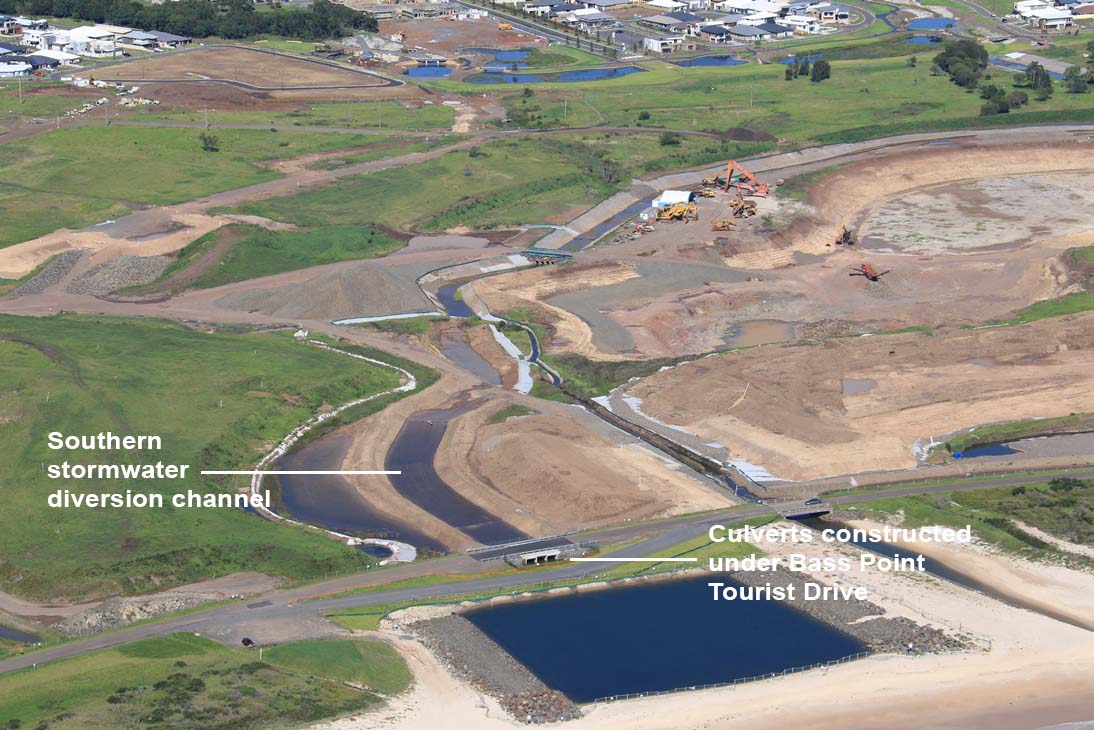 Over the past few months Shell Cove has been a hive of activity. In November the new Shell Cove Sales & Information Centre opened and is now located on Cove Bvde in a prime location surrounded by parklands and wetlands.
The new display village of 28 designer homes is continuing to establish itself at Shell Cove, featuring 19 completed homes now open for inspection and another 9 under construction.
The Red Sands Land Release in November was met with much excitement and all 24 lots in this highly sought after release sold out on the morning of the release.
The first release of The Alfresco Collection homes are well and truly under construction and are progressing well with an anticipated completion date of mid 2015. The latest release of The Alfresco Collection homes feature a selection of unique 3 and 4 bedroom homes which will be released for sale this weekend.
The Wetlands Park a new 4.6 hectare public reserve officially opened in February, comprising a series of wetlands, a network of cycleways and walkways and a brand new children's playground with shaded seating areas.