Read the latest construction update - November 2015.
Over the past few weeks the boat harbour construction at The Waterfront has reached a new milestone with the commencement of the piling to form the harbour edge.
The harbour edge has been designed with a mix of construction techniques including pre-cast concrete retaining wall structures, rock revetment and timber boardwalks around the circumference of the marina which will allow pedestrians, cyclists and runners to thoroughly enjoy with the harbourside environment.
The current stage 2 construction works includes the placement of 442 hardwood and 240 concrete piles around the harbour edge. To date over 100 of the double treated hardwood piles have been placed, these hardwood piles will form the foundation support for the timber boardwalk and platforms around the harbour and linking to the Town Centre. While over 50 of the 240 concrete piles have been placed which will form the foundation for the pre-cast concrete harbour wall. The placement of the rock revetment on the harbour edge is also underway with the rock used being sourced and processed on site from material excavated from the harbour.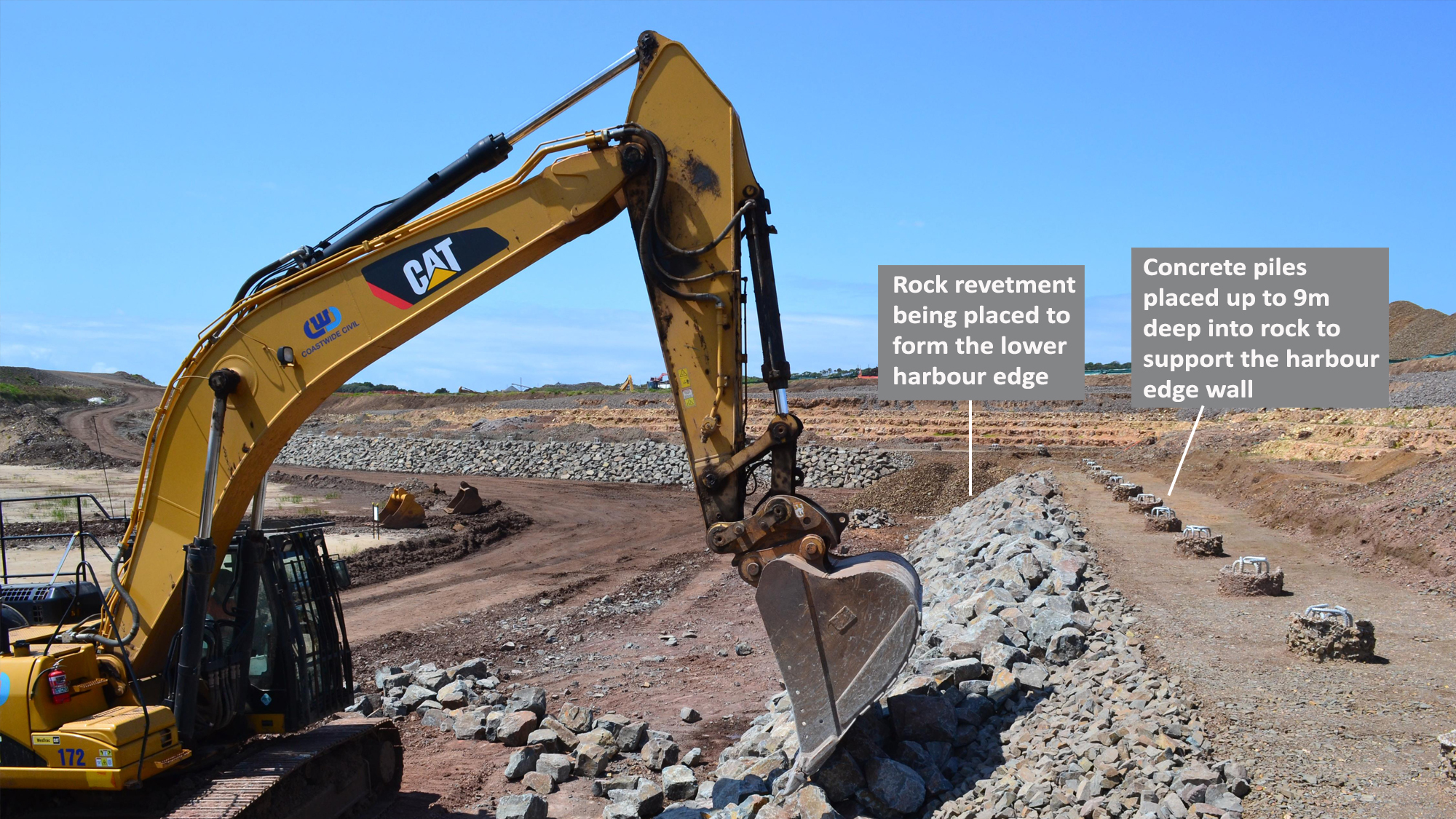 To date the excavation of the inner harbour continues with 81% of the excavation now complete. Once complete a total excavation volume of 1.33million cubic metres of rock and soil will have been excavated to form the harbour. Earthworks for the first land release at The Waterfront, Shell Cove are currently underway. The first land release occurred in late November with all 21 lots sold out on the morning of the release. To register for the next land or homes release at The Waterfront, Shell Cove simply send us an enquiry.