Wild weather temporarily fills the future Shell Cove Boat Harbour.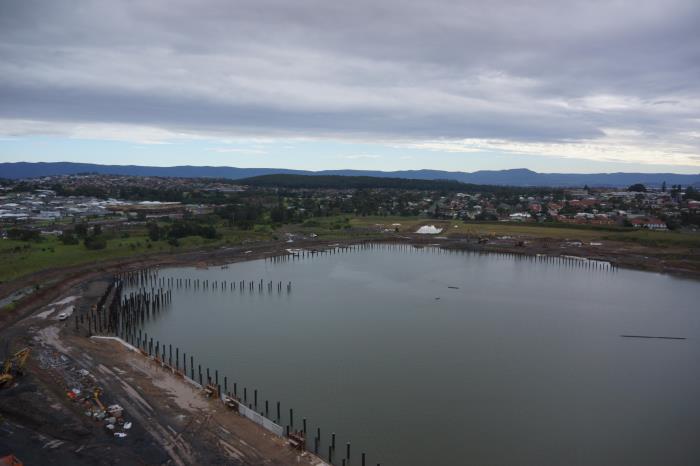 Shell Cove certainly experienced the wild storms and high winds which battered the NSW coastline on the first weekend in June. The beach entry to the future boat harbour, which is currently under construction, was breached as a result of the sustained storm activity and king tides. As local residents can see, the harbour is now full of sea water, which provides a fascinating – but temporary – preview of the scale of the future boat harbour.
This water must be pumped out of the harbour to allow work on the marina to recommence. Glenn Colquhoun, Development Director of Shell Cove, advises that the quality of the water appears good, but that all water will be tested before it is permitted to be pumped out to ensure it meets key criteria set by the NSW Environment Protection Authority (EPA). Water quality testing occurs daily as a matter of course, with reporting of all monitoring to the EPA. Very little damage has been done to the site as a result of the storm and breach, however 'Dewatering' and drying out the site will likely take a few weeks before works re-commence.
We recommend that the public exercise caution and keep clear of the harbour entry area surrounding Bass Point Tourist Road, as strong currents and water movement still remain in this area.
Useful contacts:
State Emergency Services (SES): 132 500, www.ses.nsw.gov.au
Shell Cove project team: 13 38 38