Hamilton Reach has been designed to maximise integrated open spaces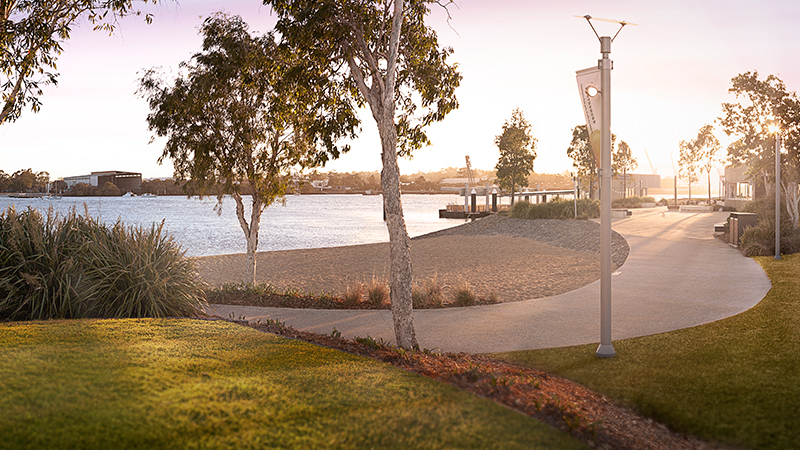 Of primary significance to the planners was the site's unique surroundings, which include extensive parklands and the lush green of The Royal Queensland Golf Club along with over 550metres of river frontage.
Hamilton Reach both connects with and embraces these magnificent natural assets, with a low to medium density mixed residential layout that incorporates a network of view corridors to both the river and the parklands. The resulting blue and green vistas impart a sense of space, freedom and nature to the overall development and enhance the feeling that you are living in an oasis, right in the heart of inner city Brisbane.
Complementing the spacious vistas is a network of walkways and cycleways down to the river and onto the surrounding parklands that invite exploration and promote a more relaxing, healthy lifestyle.