Buying your first home is exciting, but there's a lot to get your head around. It may seem like a complex process, however, we're here to make buying your first home as enjoyable and straightforward as it should be.
Before you decide to purchase your first property there are a number of things to consider, including current personal circumstances and financial status. Here are some areas that Astute Financial have flagged that need to be considered in today's lending environment.
BUDGET AND CASHFLOW
Lenders are now looking more closely at how you spend your money, so set a budget and stick to it. Being able to show a record of good saving habits will aid in getting your loan approved.
On top of your deposit, you'll need to consider stamp duty, legal fees, inspections, insurance and moving costs, so factor these into your savings plan.
Don't just think about your current circumstances, but also plan for the future – when you own a home you'll need to think about council rates, water, insurance, and maintenance – costs not considered when renting or living with family.
KNOW YOUR LIMITS
When looking for a home, you should consider how much you can afford – rather than how much can you borrow.
Take into account possible future interest rate rises from the lender which will increase your required payments.
Consider buying something smaller so you can pay off your debt faster with some breathing room, rather than stretching your budget and possibly getting into trouble down the track.
Extra cash at the end of each pay cycle could assist with renovations, extra repayments, or the option to have a family holiday or other discretionary spending
GRANTS AND SCHEMES
There are a number of schemes to assist first home buyers including the First Home Super Saver (FHSS) scheme and the First Home Owners Grant (FHOG).
FHSS - The FHSS scheme allows first home buyers to save a home deposit within their super fund. Under the scheme, you'll be able to make voluntary super contributions that can be withdrawn to purchase your first home.More information is available on the Australian Taxation Office's website (www.ato.gov.au).
FHOG – This varies state to state and was established to assist eligible first home owners to purchase a new home or build their home by offering a grant. It generally ranges from $10,000 - $20,000 and further information can be found here (http://www.firsthome.gov.au/)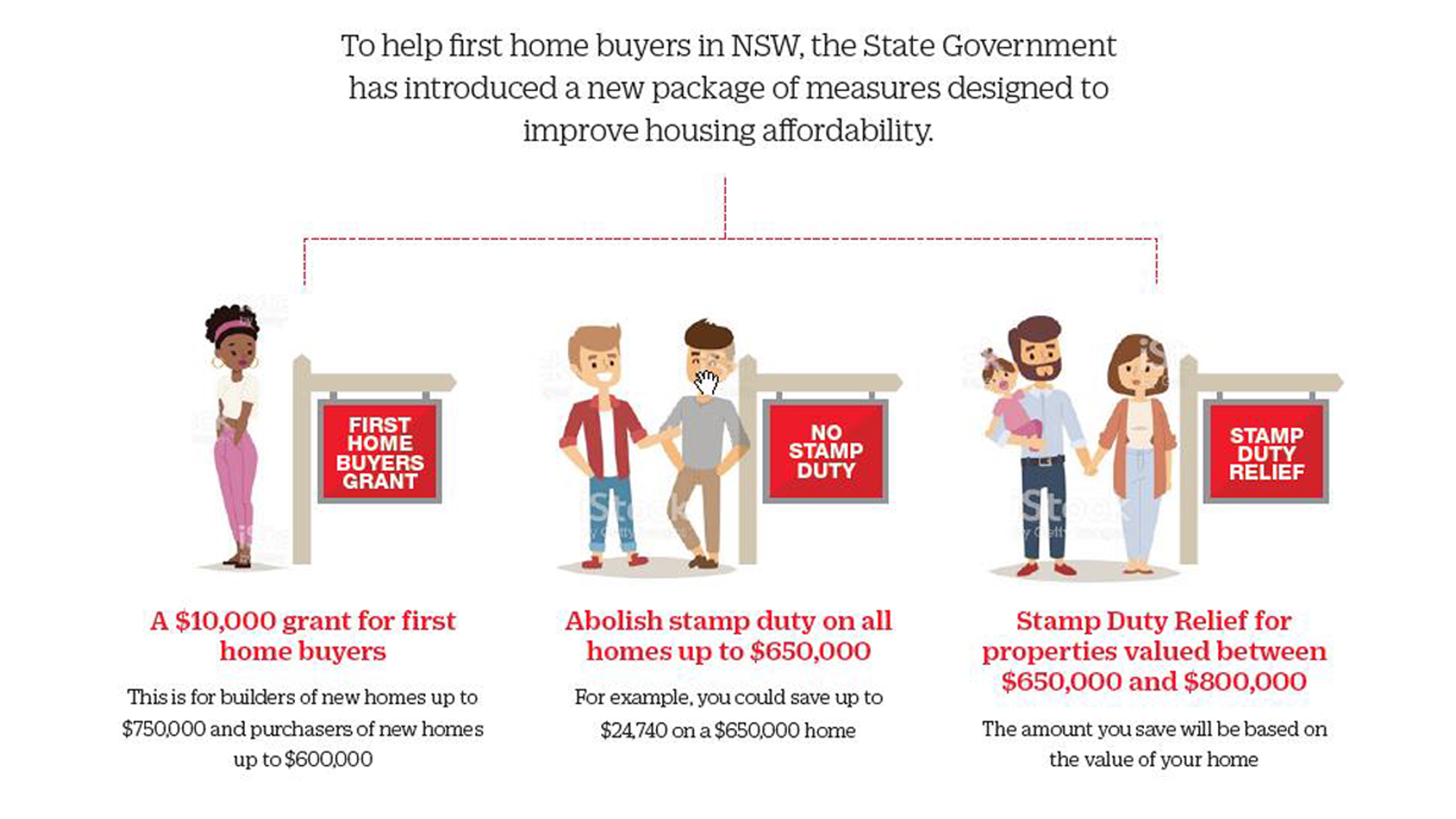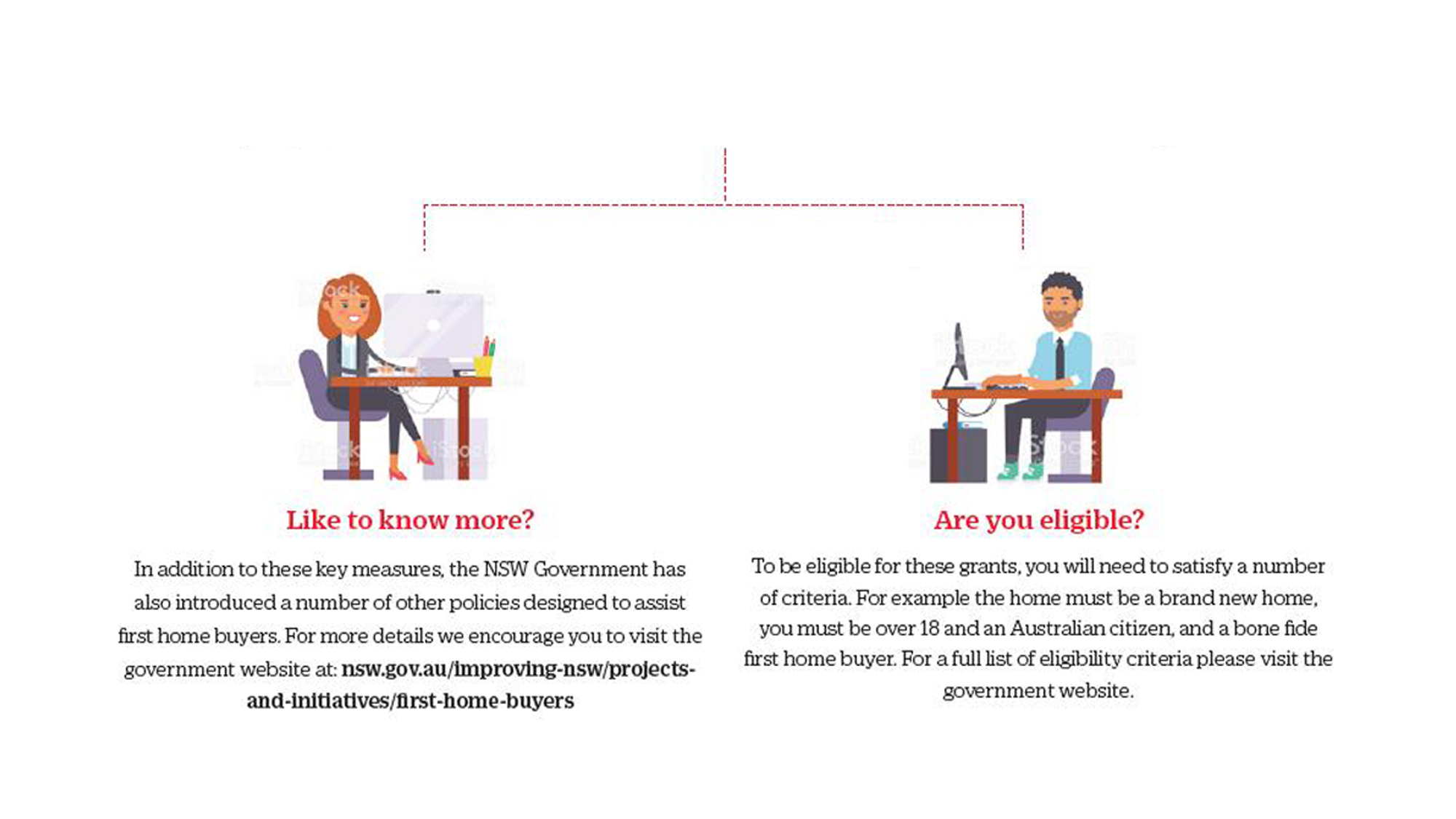 Find out more: https://www.revenue.nsw.gov.au/grants-schemes/first-home-buyer/new-homes
An experienced mortgage broker can help you understand and answer all of this and more. From start to finish we will be there with you – guiding you from the first conversation to the handover of the keys. So if you or anyone you know is ready to get into the property market, come and see us today!
Source: Astute Financial Management Pty Ltd | ABN 59 093 587 010 | Australian Credit Licence Number 364253