A global sustainability leader
A better, cleaner future for people and planet
Creating a better way to live.
At Frasers Property Australia, sustainability is embedded across our business, operations and projects through the full property cycle, from acquisition to design, delivery, operation, reporting and beyond. In 2015, we implemented our sustainability strategy, and we remain guided by this today. We have set an ambitious Science Based Target, to reduce absolute Scope 1, 2 & 3 greenhouse gas emissions 47.7% by 2028 from our baseline year (2019).
Through fostering resilient communities, carbon-reducing initiatives, responsibly sourcing services and materials, providing clean energy, using green finance and being accountable through independent tools and ratings, we contribute to a better, cleaner future.
Our goals
Ambitious, because we have to be.

Energy & Carbon
Reduce absolute Scope 1, 2 & 3 greenhouse emissions 47.7% by 2028.

Responsible Investment
Establish mandatory Environmental, Social & Governance (ESG) considerations for all investment proposals.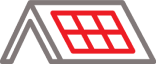 Biodiversity
under review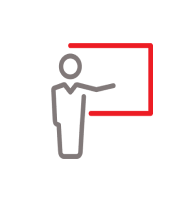 Certification
Embed appropriate certification processes within teams and maintain current certification commitments.
The Greensheet is Australia's first comprehensive database of healthy building materials, meticulously compiled by Frasers Property Australia and made freely available for everyone's use.
Part of our commitment to the Living Building Challenge® at Burwood Brickworks Shopping Centre in Melbourne, The Greensheet is the outcome of over 20,000 person hours spent thoroughly vetting tens of thousands of materials against strict criteria.
It is a living document, a transparent resource for all individuals and organisations, and a valuable, ongoing contribution to the regenerative buildings movement.
Real Utilities
Real Utilities is Frasers Property Australia's carbon neutral energy retailing business.
Providing 100% Climate Active-certified carbon neutral energy to Frasers Property developments across the residential, commercial, industrial, retail, build-to-rent and mixed-use sectors, Real Utilities supports the resilience of the stronger, smarter, happier neighbourhoods we create.
Real Utilities contributes to our own decarbonisation strategies as well as those of our customers, and we'll continue to leverage this capacity as we pursue our ambitious target to be net zero carbon in development and operation by 2028.
Building sustainable communities
World leadership
We have maintained the highest GRESB 5-star rating since 2018.
Our sustainability approach, from our carbon-reducing initiatives, use of green finance, increasing the resilience of our communities, responsibly sourcing services and materials, and using third-party certifications to benchmark our work, underpins our global leadership position.
Living Buildings
At Burwood Brickworks Shopping Centre, we have achieved Living Building Challenge® Petal Certification, becoming the first organisation in the world to achieve this certification for a retail development.
It means that Burwood Brickworks is officially recognised as the most sustainable shopping centre in the world.
Resilient communities
Eleven Frasers Property communities are certified under the Green Star Communities tool and six have achieved a 6 Star rating, representing World Leadership in sustainability.
The remaining five have certified 5 Star ratings, representing Australian Leadership.
An award-winning approach
The projects and initiatives we pioneer reveal new paths and elevate sustainability outcomes for the entire industry. As a global sustainability leader, we're consistently recognised for our achievements across different sectors, geographies and awards platforms.
OVERALL WINNER
Burwood Brickworks

Living Building Challenge, Sustainability Leaders 2022
SHORTLIST
Real Utilities
Sustainability Leaders 2022
WINNER
Burwood Brickworks
Best Sustainable Development – New Buildings, Property Council Innovation & Excellence Awards 2021
FINALIST
Ed.Square
Sustainability & Environmental Technology, UDIA NSW Awards for Excellence 2021
SHORTLIST
Burwood Brickworks Shopping Centre
Sustainable Architecture, Victorian Architecture Awards 2021
WINNER
Central Park Sydney
Excellence in Sustainability, Urban Developer Awards 2019
WINNER
Central Park Sydney
Excellence in Sustainability & Environmental Technology, UDIA NSW Awards for Excellence 2019
FINALIST
Frasers Property Australia
Business Leadership in Sustainability, World Green Building Council Asia Pacific Awards 2018
WINNER
Central Park Sydney
Sustainable Architecture, AIA National Architecture Awards 2017
WINNER
Fairwater Park
Sustainability Award, Green Globe Awards 2016
HIGHLY COMMENDED
The Ponds Shopping Centre
Built Environment Sustainability, Green Globe Awards 2015
GOLD MEDAL
The Ponds Shopping Centre
Sustainable Design, ICSC Asia Pacific Shopping Centre Awards 2015
WINNER
Discovery Point
Sustainable Development, UDIA NSW Awards for Excellence 2015
WINNER
One Central Park
Best Sustainable Development of the Year, LEAF Awards 2014
Find your sustainable home today