Embrace the Podium Club's Stunning Resident Facilities.
The beauty of nature, the comforts of home, and unexpected amenity come together to form this privileged residential offering.
The Podium Club is a richly featured communal retreat space created for the exclusive use of residents.
Featuring a range of bespoke facilities including a gymnasium, cinema, library, lounge and dining spaces as well as a sauna and a beautiful landscaped outdoor terrace, The Podium Club brings contemporary luxury to everyday life at Embrace.
Click here to view The Podium Club Plan.
The Podium Club - Dining Room: Formal or informal dining for groups of up to 10 people.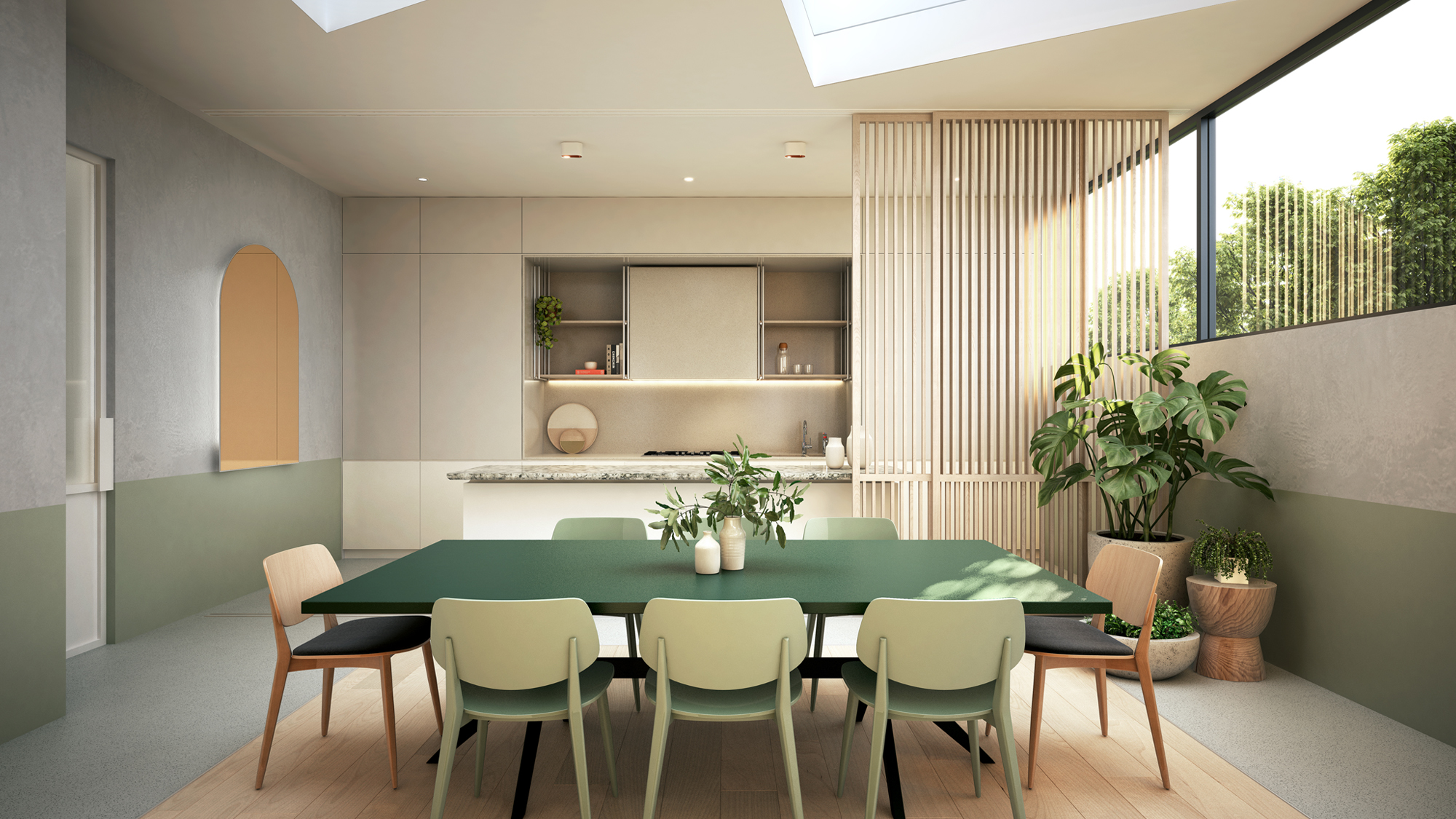 The Podium Club - Lounge: Offers a more relaxed setting complete with a kitchenette and large doors opening onto the terrace.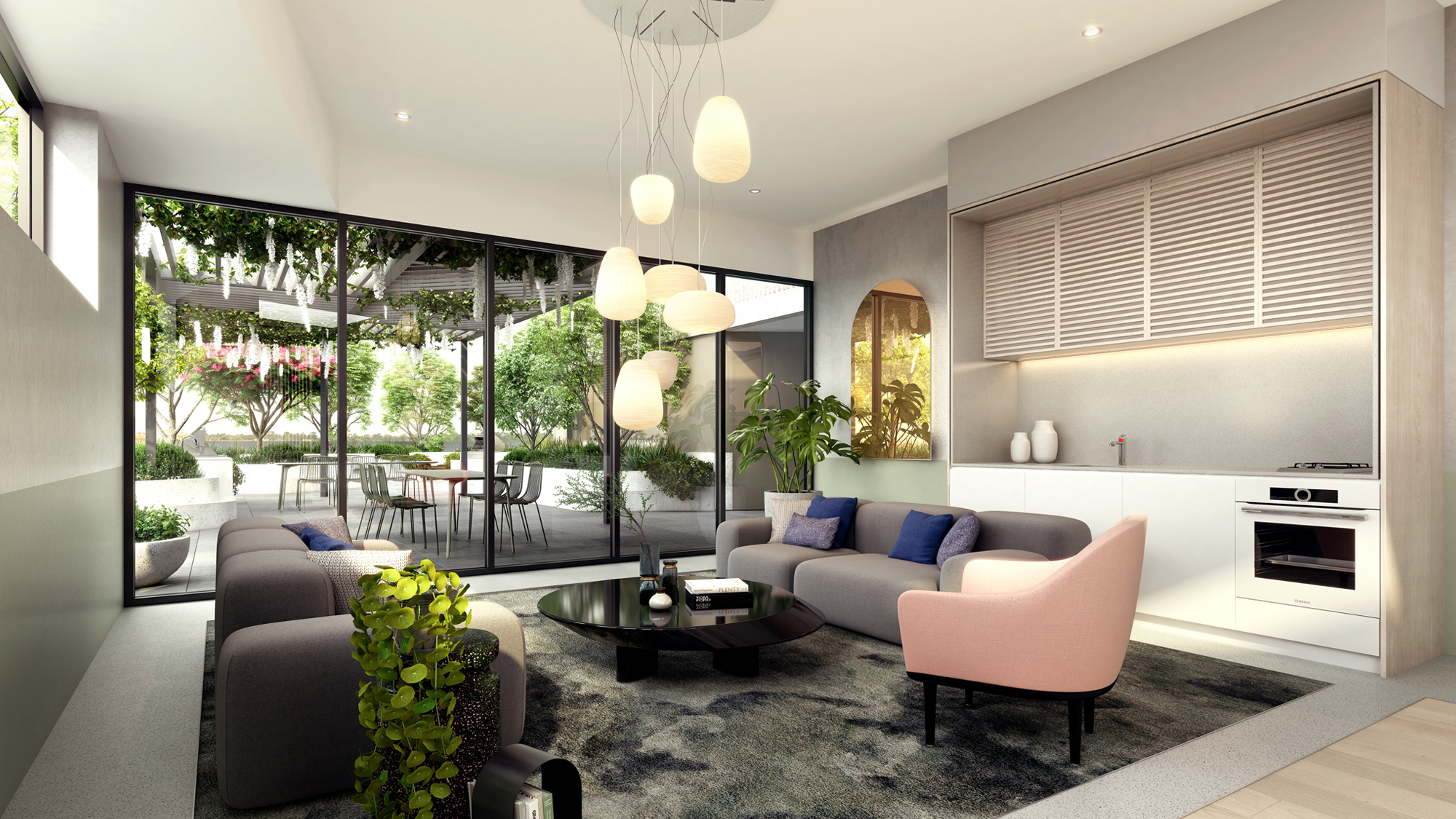 The Podium Club - Library: A designer space dedicated to peace, quiet and fostering a strong sense of community through the resident's book sharing service.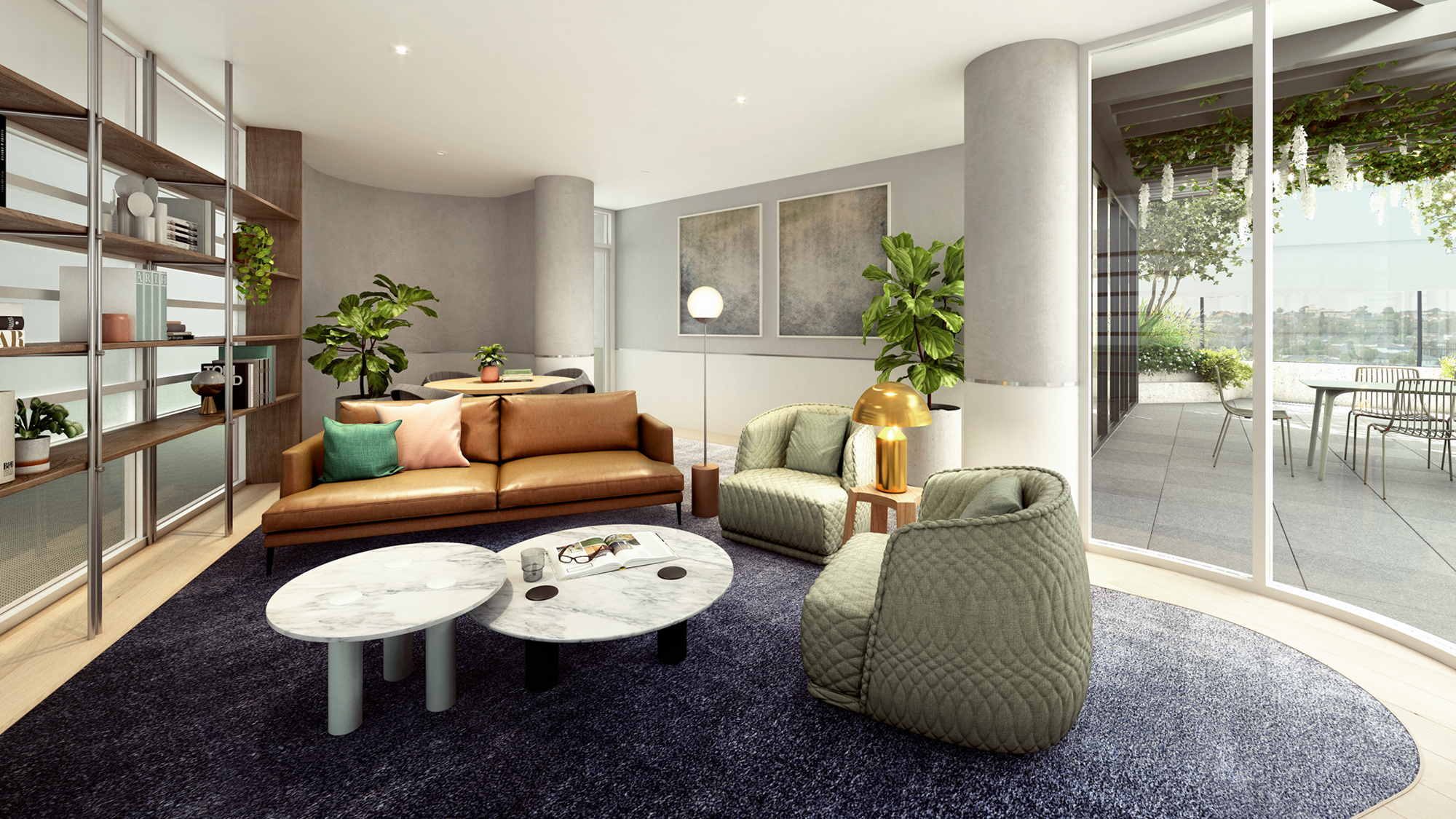 The Podium Club - Cinema: A fully equipped private cinema where you can stream the latest movies or catch up on your favourite TV series.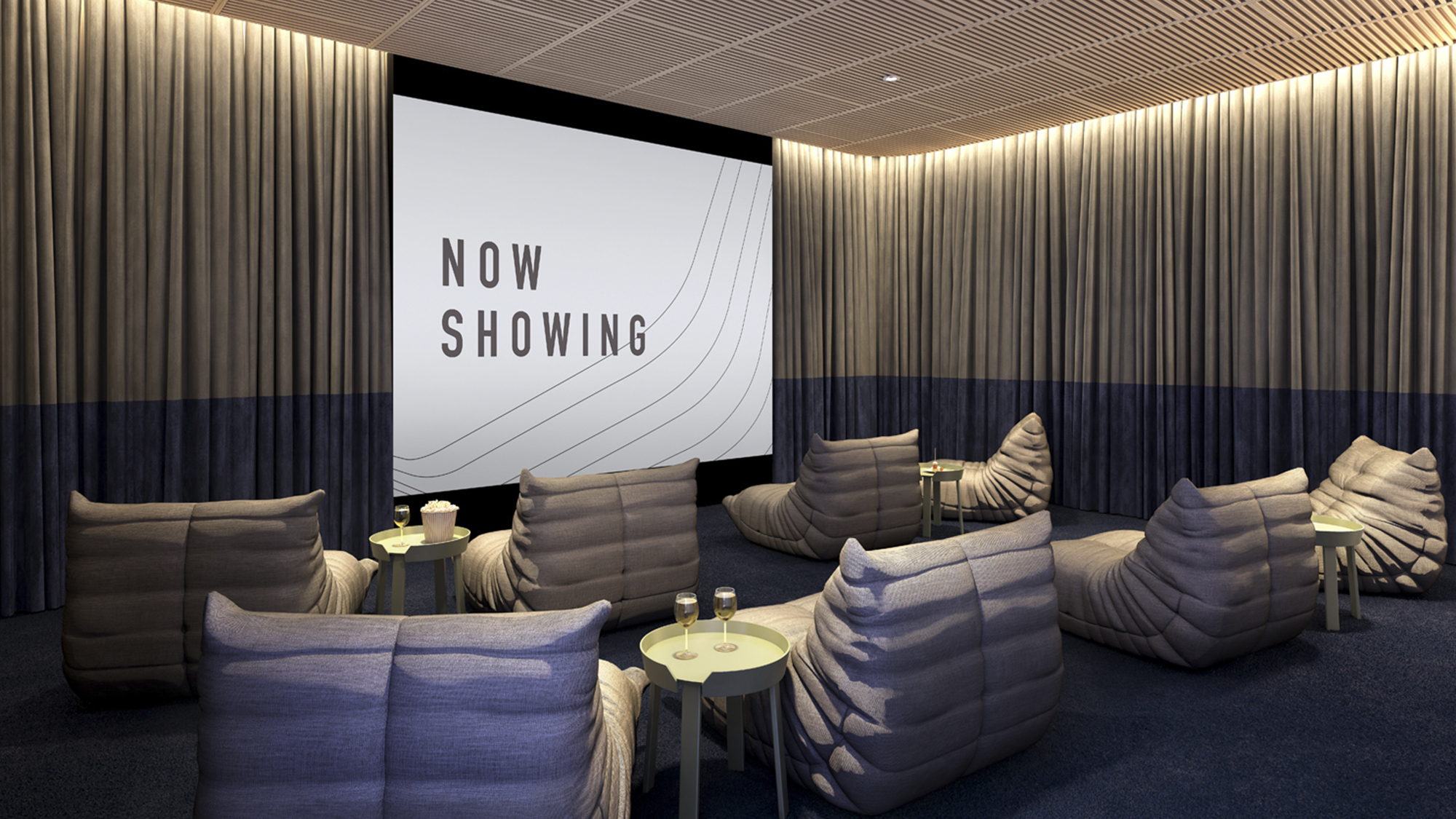 The Podium Club - Gymnasium: State-of-the-art facilities for working out.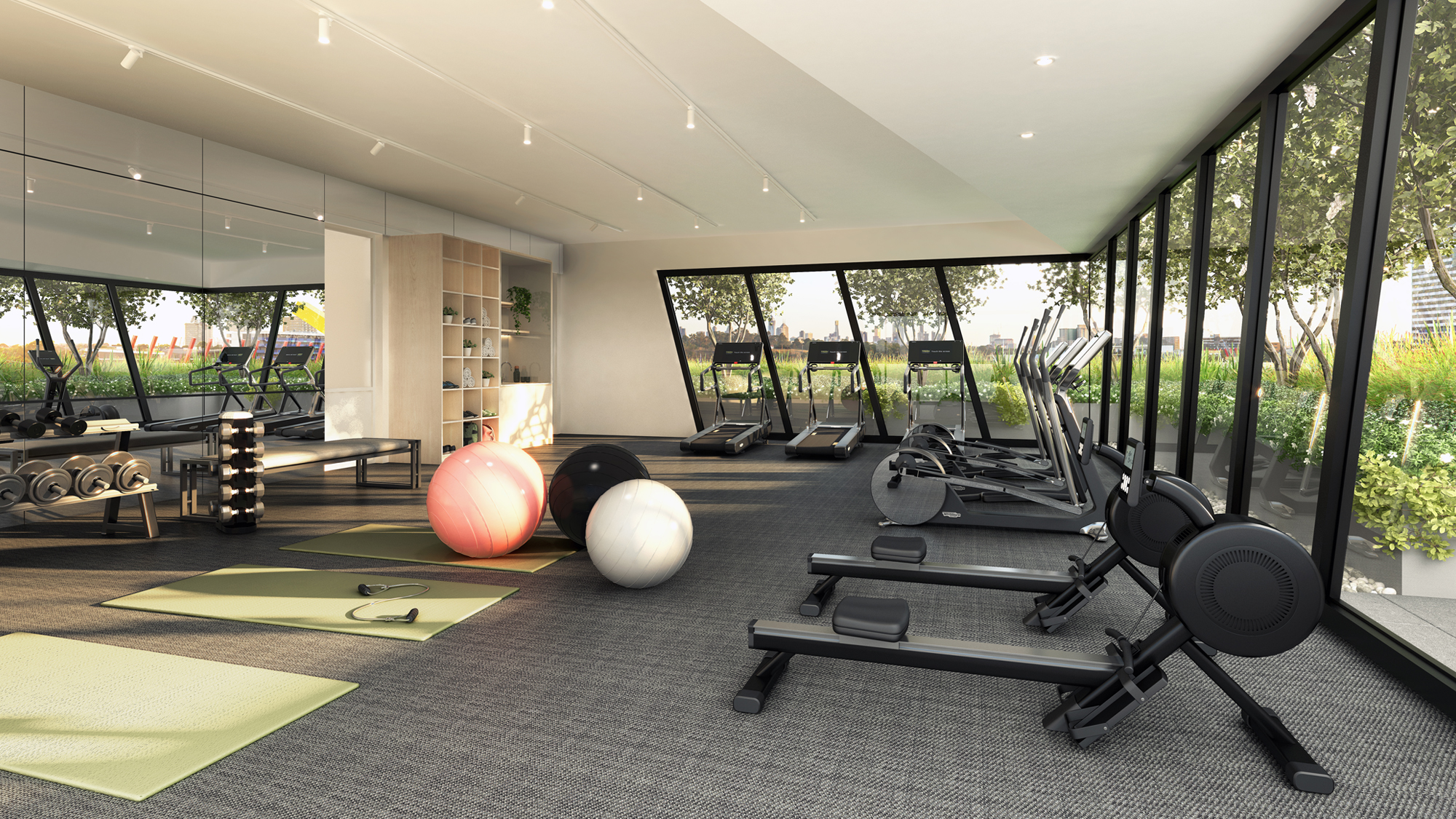 The Podium Club - Sauna: Unwind in the high quality sauna inspired by subtle Scandinavian design cues.