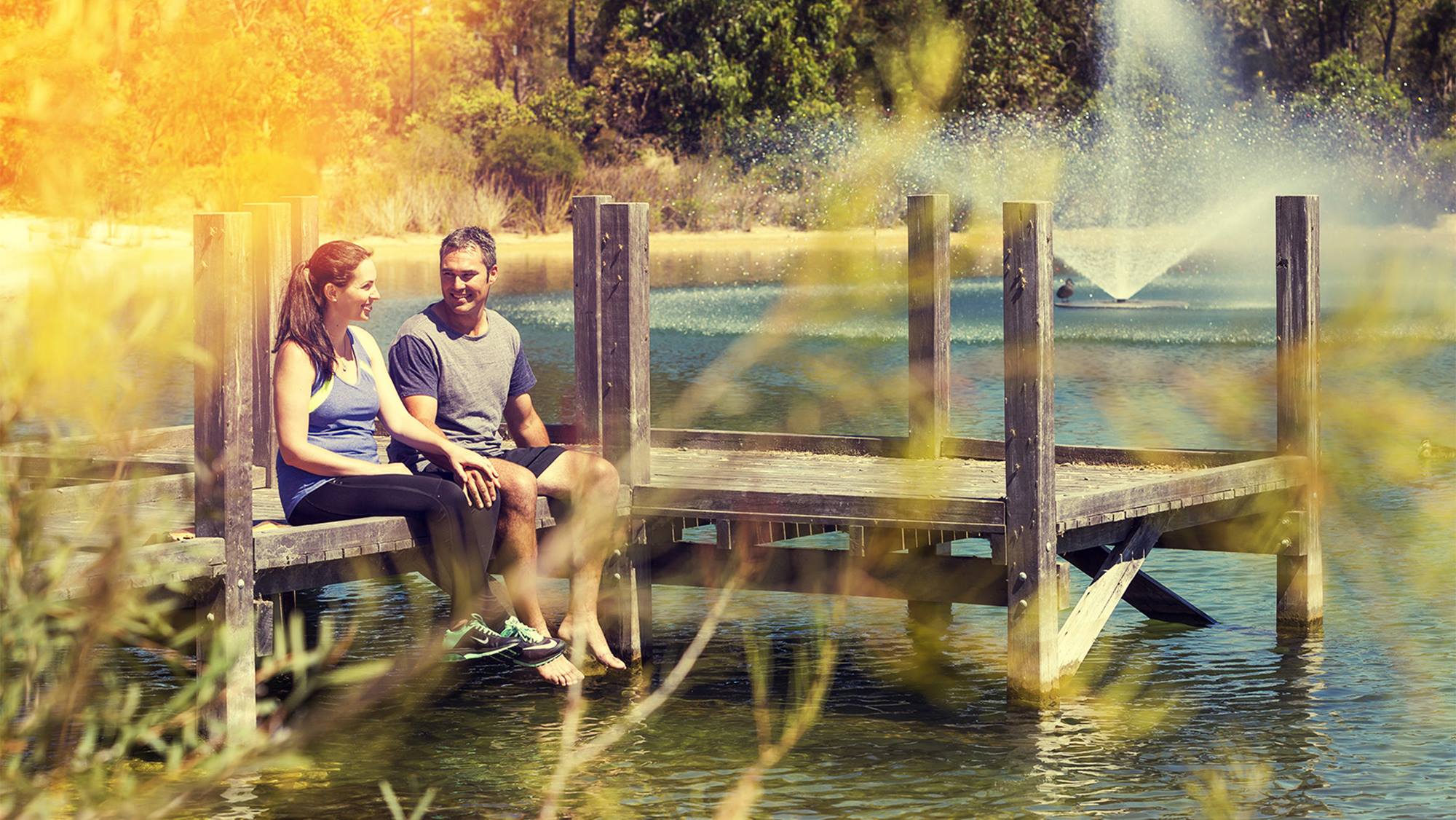 Escape from fast-paced modern life in your new riverine environment. Take the canoe out for an early morning paddle down the majestic, meandering Serpentine River. Breathe in the fresh air as you clock up the kilometres jogging along tracks that wind through pristine bushland. Be sure to keep your eyes on the skies – the Peel Inlet region's rivers, wetlands and tree canopies are home to abundant birdlife.
Explore the many beautiful lush parks and pathways.
Basking in an enviable Mediterranean climate, with fresh air, miles of sandy beaches and beautiful bush walks, Frasers Landing makes the perfect place to raise a family. Eastern Foreshore Reserve and Hall Park (which border the inlet to the Peel Harvey Estuary) are begging to be explored, with plentiful walkways linking gardens, parks, playgrounds, barbecue areas and jetties.