Created especially for you by Frasers Property Australia and Shellharbour City Council.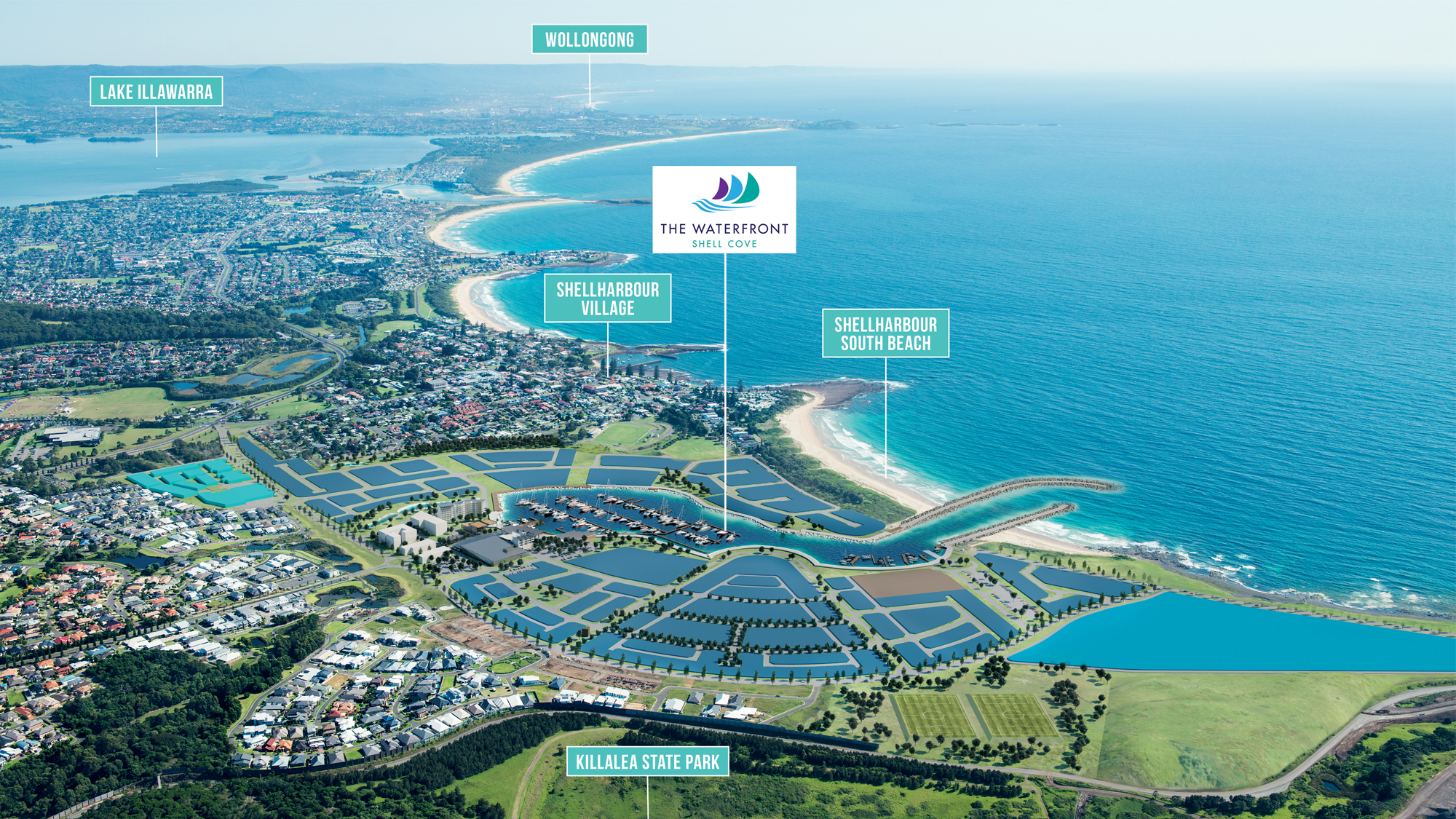 The Waterfront, Shell Cove offers you a unique and vibrant lifestyle in a truly exceptional masterplanned community, created especially for your by Frasers Property Australia and Shellharbour City Council.
Local at heart but international of mind, Frasers Property Australia creates real places for real people. From warm family homes to dynamic spaces for business, our 90 years' experience in Australia guarantees quality and reliability every time. With $16 billion in assets across 35 cities around the world we have the strength and experience to make a real difference, and we're fixing our sights on making a contribution to important issues such as sustainability and liveability into the future. We understand the human side of property. It's our greatest asset. Our services focus on making things simpler and easier for real people because everything we do is about making a real difference to people's lives and caring deeply about how they will benefit. The Difference is real.
Shellharbour City Council leads by example in balancing the area's natural beauty with the needs of a growing community. Through its framework of a City of Vision, the Council is focused on achieving results for dynamic and sustainable developments for a modern society, directly or in partnership. These results can be seen in Shell Cove, Illawarra Regional Airport, Stockland Shellharbour Shopping Centre, Croom Regional Sporting Complex, Myimbarr Community Park, The Links Shell Cove Golf Course, Shellharbour City Stadium and the proposed Shellharbour City Hub. Click here to visit the Shellharbour City Council website.