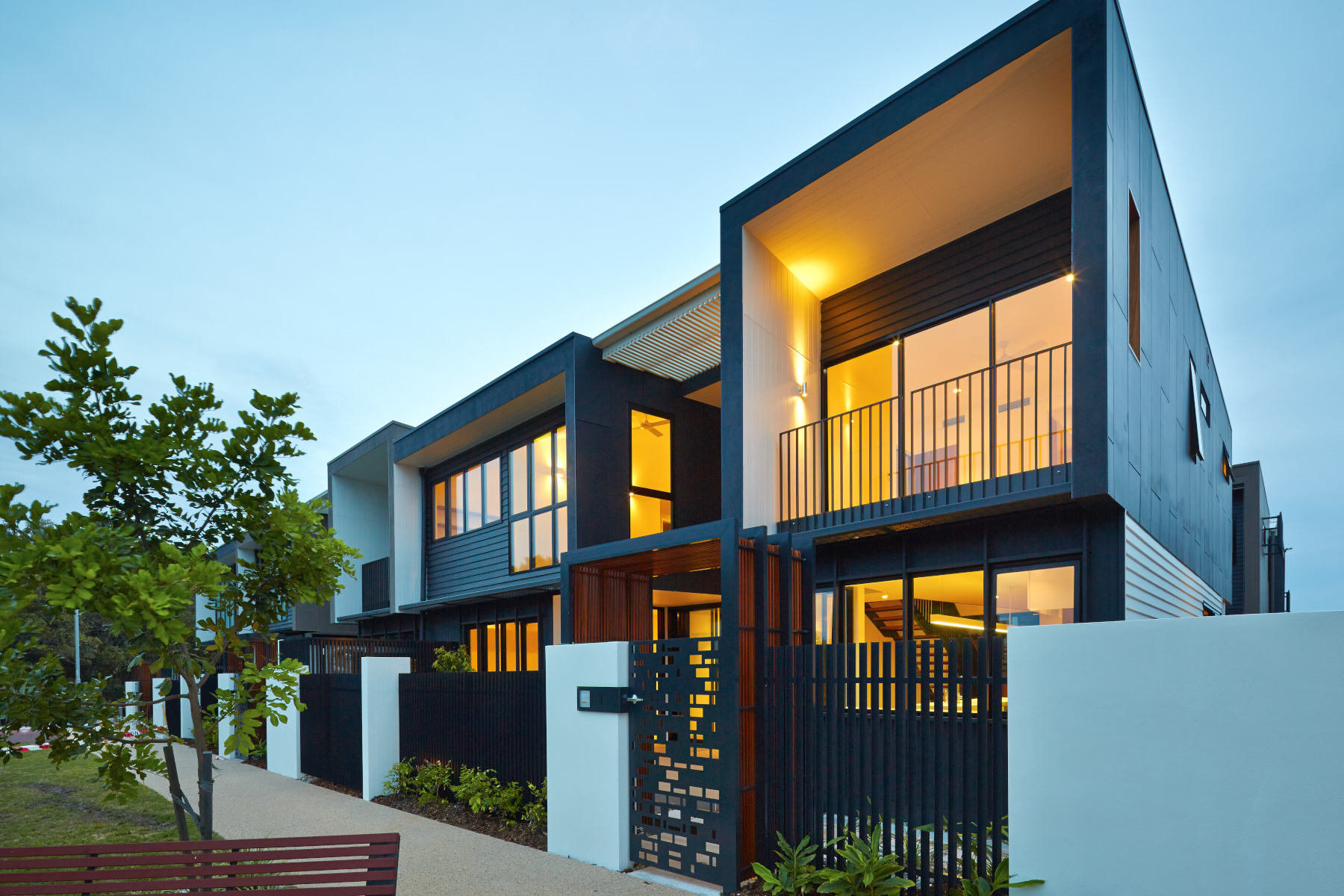 The Green Quarter at Hamilton Reach has taken top honours for its eco-friendly design at this year's prestigious Queensland UDIA Awards for Excellence.
The project which features 22 highly energy efficient terrace homes has landed Australand the coveted Environmentally Sustainable Development award.
Australand Queensland Residential General Manager Cameron Leggatt said the award recognised the careful planning and exemplary design of the eco-inspired project.
"We are incredibly proud to receive this award which gives credit to the architecture, intelligent design and incorporation of environmentally sustainable principles of The Green Quarter project," Mr Leggatt said.
"This is a fantastic achievement for the entire team at Australand and the Northshore Hamilton community."
Designed to reduce energy and water consumption, all Green Quarter homes are built with a 3kW photovoltaic solar system, double glazing windows and doors, a 3000L rainwater tank plumbed to the toilets and laundry, and smart metering to enable residents to monitor energy and water usage.
Mr Leggatt said the project delivered residents a sustainable and sophisticated urban environment which encouraged a connection with the Northshore Hamilton community through the use of visual corridors, sustainable materials and the installation of bike racks and productive gardens.
"The Green Quarter has met strong demand for savvy eco-product and riverfront living and has been one of the strongest market performers in Brisbane since its release in 2011," he said.
"Stage one of the project was 100 per cent sold before construction started, resulting in the fast tracking of stage two which also sold in record time.
"It is a one of a kind product on offer in the Northshore Hamilton area but we hope this award makes The Green Quarter a perfect example for future environmentally sustainable developments across the state."
Hamilton Reach is located just six kilometres from the Brisbane CBD and is within the Urban Land Development Authorities Northshore precinct which is currently undergoing a $5 billion urban renewal and includes the newly completed section of RiverWalk.
The precinct provides a diverse range of living options in a boutique low-medium density community offering architecturally innovative building design in a secluded enclave. Apartments and terrace homes are now selling from $405,000 to $2,195,000.