Meet you at the shops
If the residents form the soul of the communities here at Frasers Property Australia, then the local businesses are the heartbeat. So much more than just a storefront, they provide a place of connection for the whole neighbourhood.
---
Frasers Property Australia's mission is to create a sense of belonging in every neighbourhood it creates. "It's really important that we're able to facilitate those authentic connections for people in the places we create", explains Anthony Boyd, Frasers Property Australia's Chief Executive Officer. "So we have to ensure that the neighbourhoods we design and deliver really focus on helping people being able to connect and being able to form those authentic connections."
Our local businesses play a crucial role in this. They provide the setting for everything from coffees with friends and dinners with the family, to breaking a sweat at the gym, and picking up essentials. Simply put, they are where the majority of the interactions within our neighbourhoods take place, and where a sense of community can truly flourish.
And while this has always been true, the past couple of years have really propelled their importance into the spotlight.
Thanks to lockdowns and isolation, we have never been more separated from our communities than we have in the last couple of years. As much as it may be cliched, the saying 'you don't know what you've got 'til it's gone' has never rung truer.
What had for so long been taken for granted suddenly become inaccessible. And post-pandemic, we're seeing an emphasis on local like never before.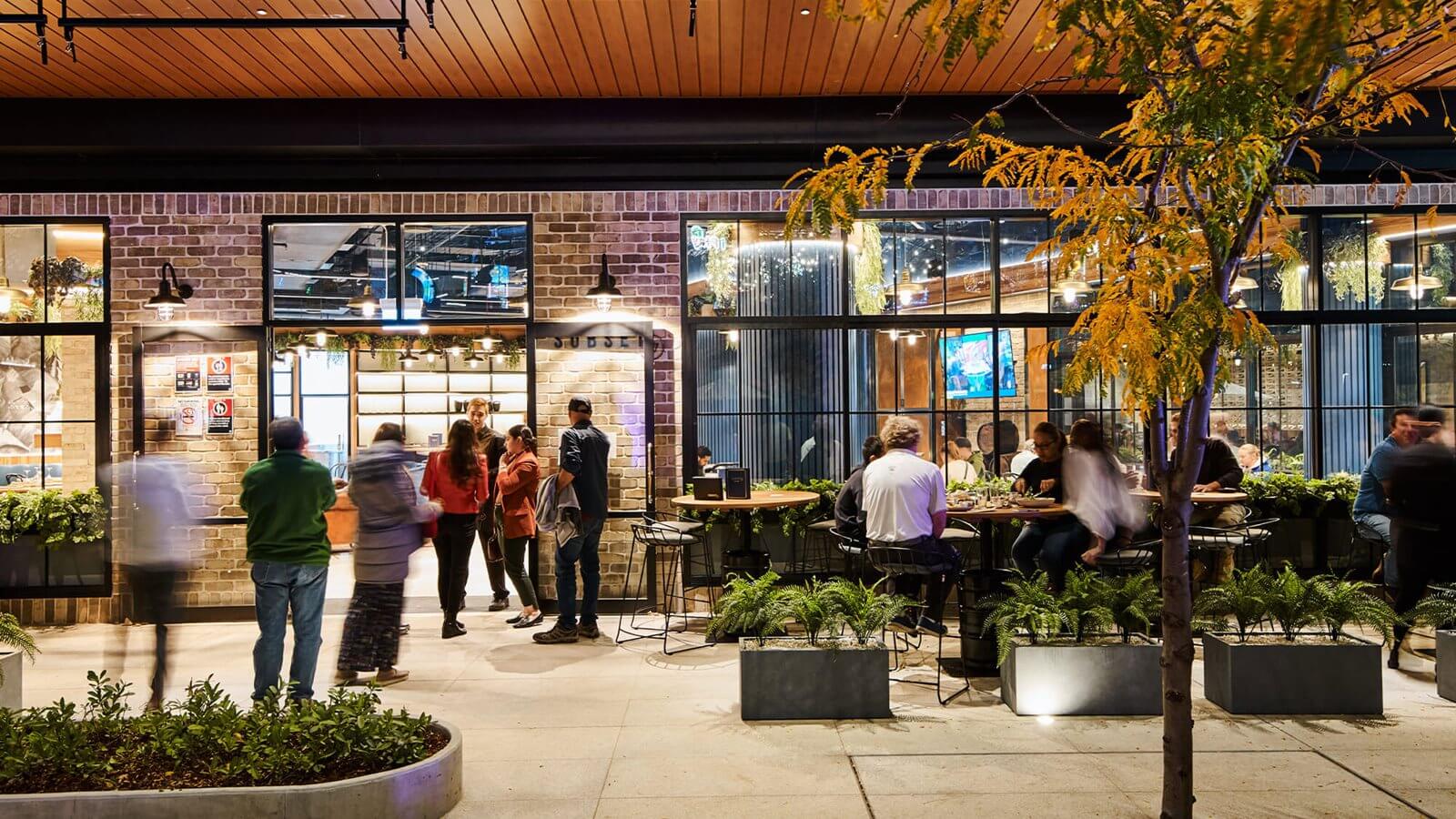 Research from the National Retail Association last year has shown that more and more Australians are choosing to shop locally and support their neighbourhood stores and shopping centres. A trend that our residents and local business owners have witnessed themselves in our communities as well.
"Post-COVID, people are valuing human connection a lot more", comments Nikki Cunningham, co-owner of Fitstop Coorparoo. "People are just wanting to be around people more. And in smaller communities like Coorparoo, I've seen group training and local businesses flourish. And I think it's because that human connection piece is stronger and so much more prevalent within smaller neighbourhoods."
Live proud magazine caught up with a few of our local business owners in our Ed.Square Town Centre and Coorparoo Square communities to hear what it has been like navigating the past few years and how business is once again booming.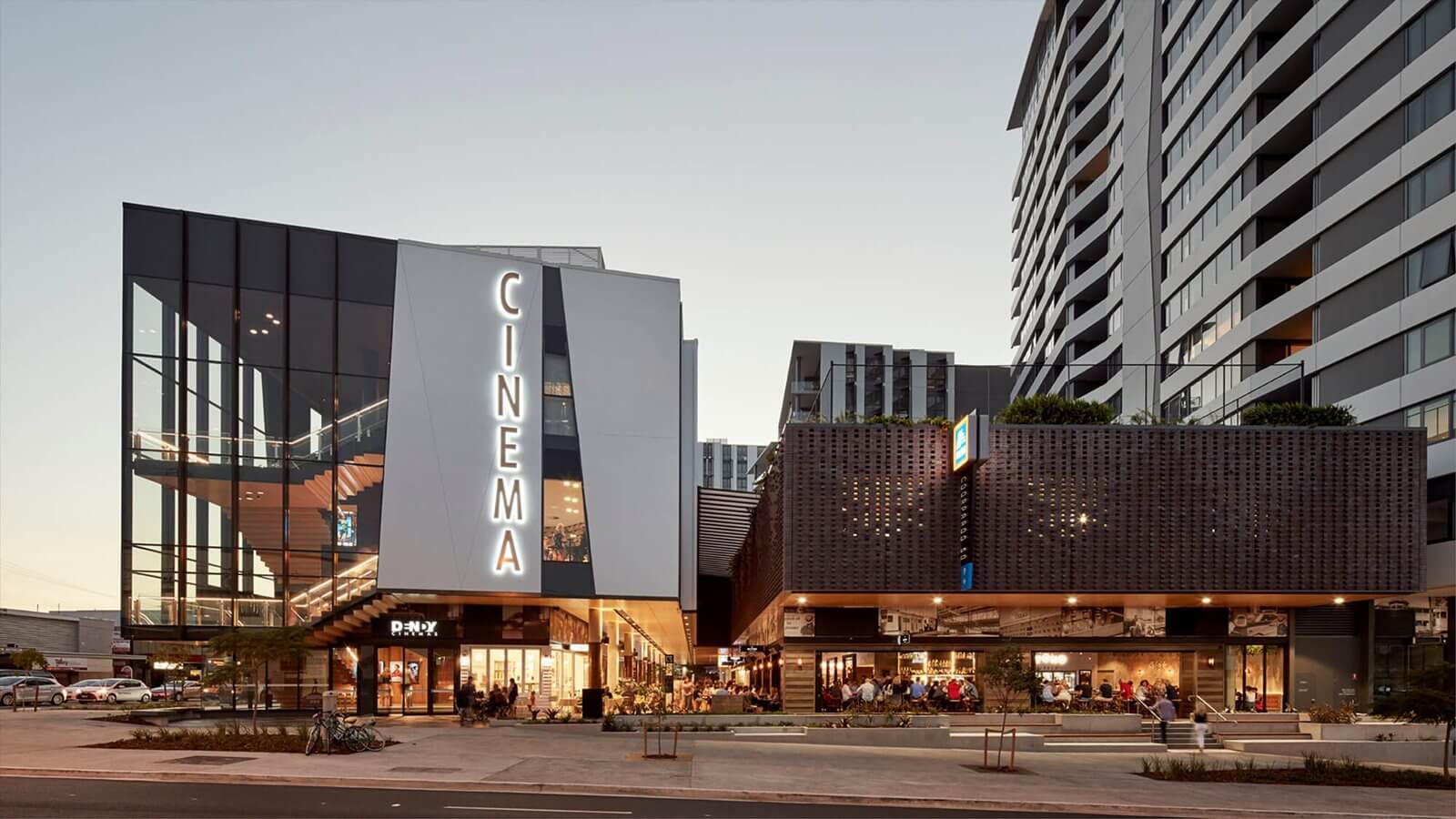 Peter, Wing Fix Coorparoo Square
If there are three things Peter is passionate about, it's food, people and service. Wing Fix has allowed him to combine them all, and with great success too.
"It's quite surreal sometimes to think back to where we first started. My brother and I began Wing Fix four years ago as a mobile food operation with a very limited menu specialising in American style chicken wings. The demand for high-quality American food and limited competition in the market saw us secure contracts to work with some great event organisers slingin' wings at some huge concerts and festivals.
"We opened our store at Coorparoo Square in March 2021, just before the pandemic really took hold. When things went south and restrictions on our industry tightened, the Coorparoo community as well as Frasers Property Australia got behind local businesses and made conscious efforts to offer support and shop local whenever and wherever they could.
"The last one to two years have been challenging to say the least, and it has been largely a community effort to not only support each other but also support local businesses through the pandemic.
"We now know most of our regular customers, not only by name but by their order as well!"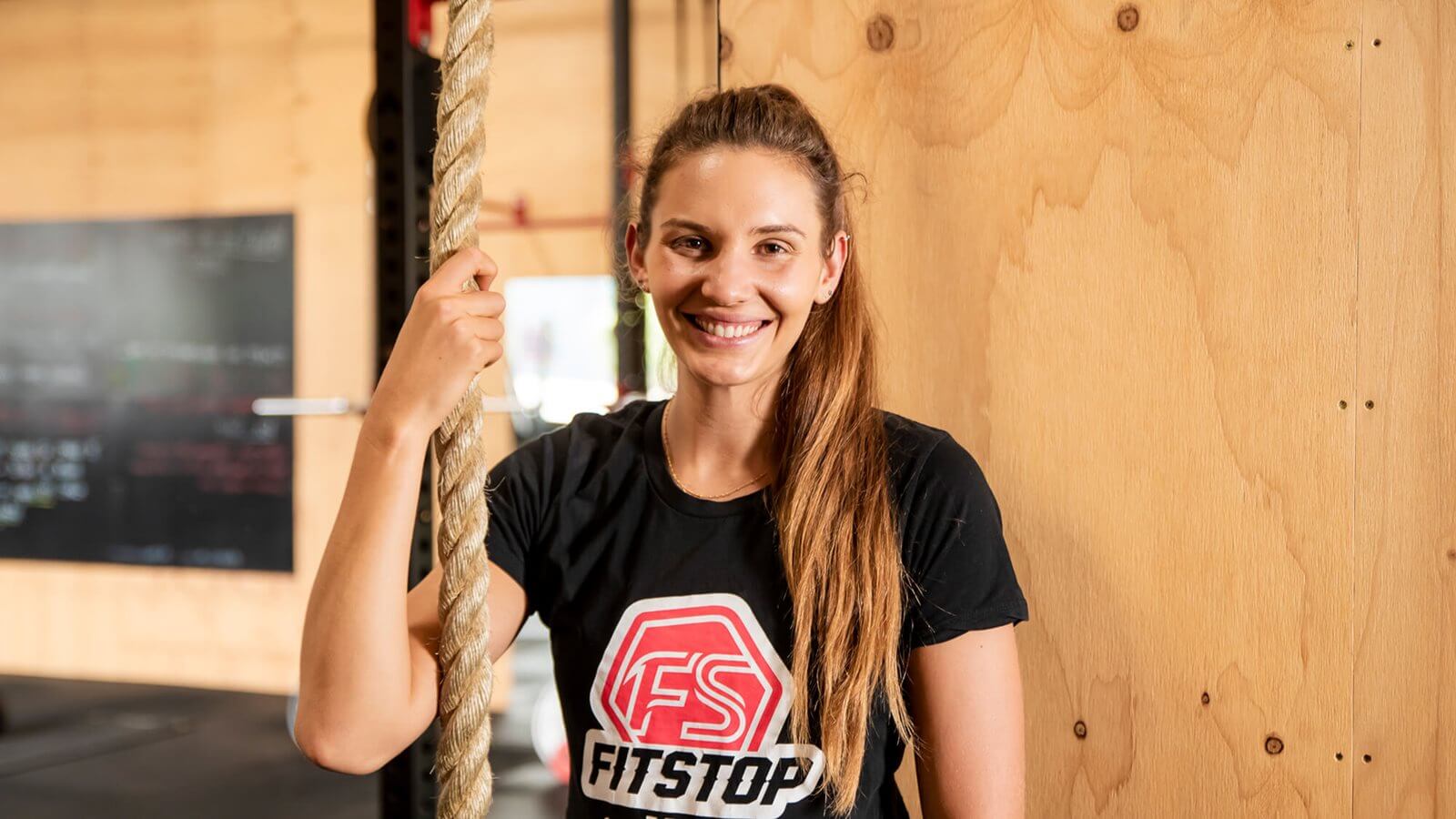 Nikki, Fitstop Coorparoo Square
Before Nikki become a co-owner of Fitstop Coorparoo Square, she was a Fitstop member. Meaning that when she took over the reins, she was in the unique position to really put herself in the customer's shoes.
"When Fitstop Coorparoo first opened, which is a few years ago now, I had no business experience whatsoever. I've pretty much grown with the brand.
"I started at the first Fitstop as a member, before becoming a trainer at that location and others as the franchise was rolled out. And when the opportunity came up to own our own franchise, we jumped right in.
"I'm very passionate about fitness. But also, people as well. And I love the fact that fitness can bring people together.
"Located within a Frasers Property community, we do have many residents as members. But we've also seen our membership base grow beyond just the immediate Coorparoo community. Coorparoo Square in particular has really become a community hub and brings so many people through the doors for various things, which has really helped our business grow. And we support the other businesses in the Square as well because we have such a big membership base. Our community is very social and wants to support the other businesses in the centre – it all goes hand in hand."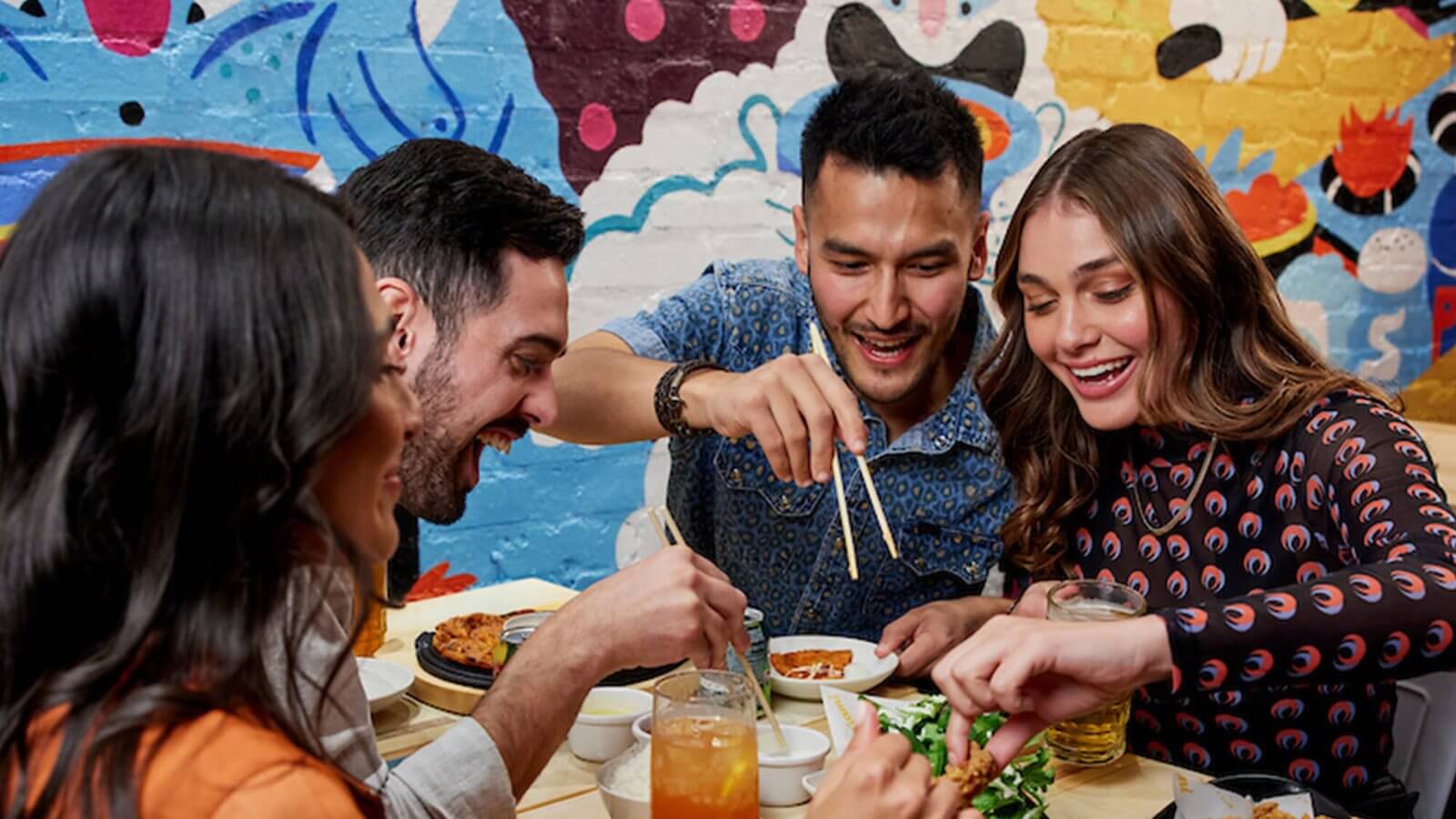 Anthony, Gami Chicken Ed.Square Town Centre
For Anthony, opening Gami Chicken and Beer in south-west Sydney's Ed.Square Town Centre was like coming home. His connection to the community goes way beyond his business, as it's where he spent his childhood as well.
"I grew up in the suburbs surrounding Ed.Square and have been within a five-kilometre radius of the community all my life. I went to school here and a lot of my extended family still live here. It's a privilege to be able to conduct business but at the same time be part of that community.
"A lot of our customers are people I know – extended family, old school friends and neighbours. I have the good fortune to be able to welcome friends and family every day.
"80% of my business is repeat customers, and it will soon get to the point where most of my business is locals. And when you're running a local business, you must accept the fact that most of your customers are going to be from the neighbourhood. So, to thrive as a business, we must make sure that we are part of the community and acknowledge that we wouldn't exist without them.
"Every lunch, every dinner trade, I have the chance of serving a friend, a family member, a neighbour or a friend or family member of one of my staff. Every shift is memorable because of the local community vibe.
"It's an honour to run a business that contributes to the neighbourhood."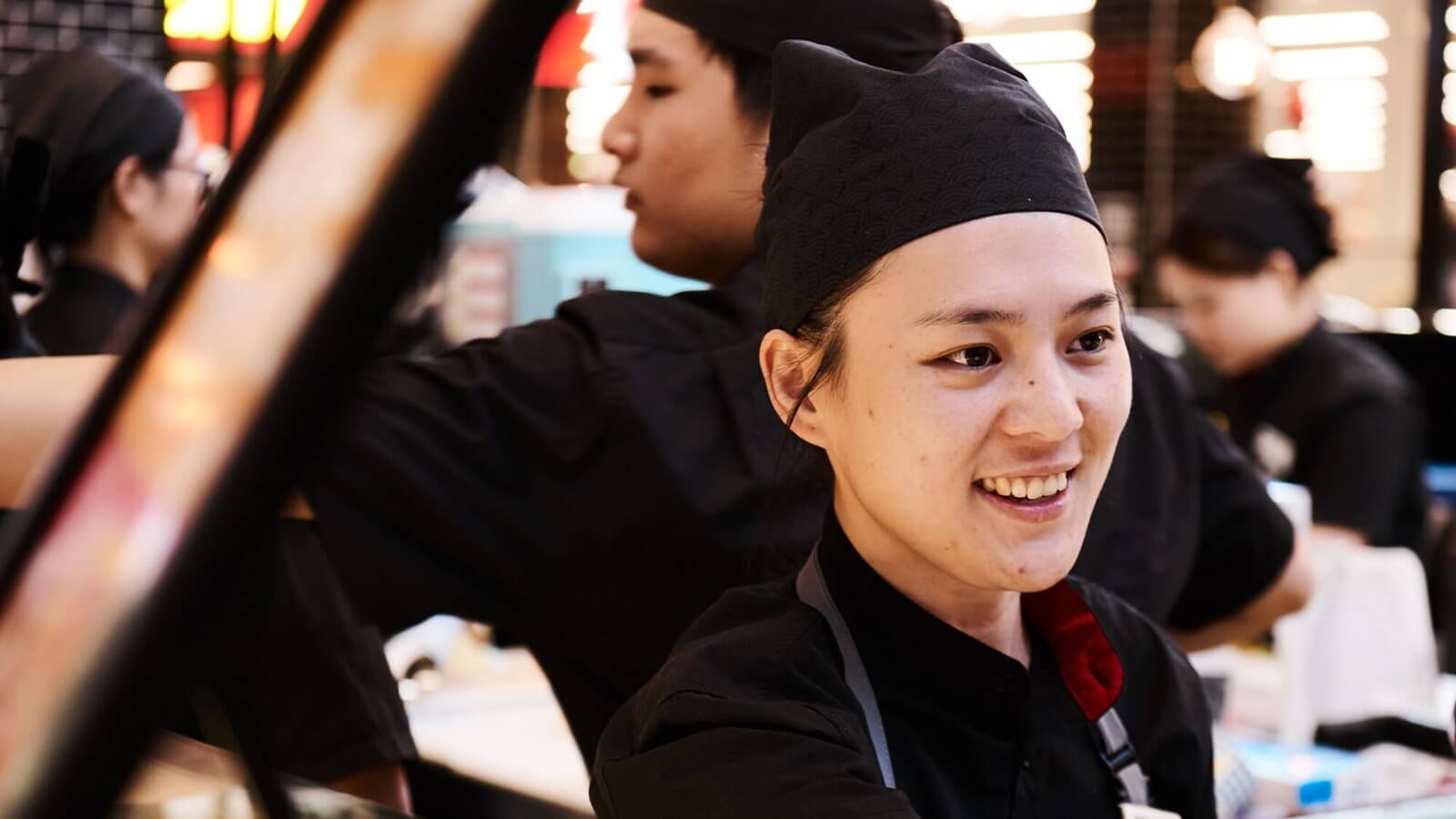 Bailey, KITCHAI Thai Ed.Square Town Centre
When Bailey was growing up, he had to travel to North Sydney or the CBD to get anything decent to eat. But now, thanks to new communities like Ed.Square Town Centre, Sydney's south-west is becoming a hub for restaurants and dining.
"There's no denying that the past couple of years have been tough working in retail. But as things open up again, people seem to be looking for more in their local areas as opposed to going into the city.
"It's been a movement for the past few years. And this pandemic has really accelerated the need and drive of looking for local-based experiences. And I think that Frasers has done this at Ed.Square Town Centre and done this really well.
"By having retail and services in place and as part of the community, it helps heighten that sense of belonging. It's one of the drivers of why I'm thinking of moving to Ed. myself. Frasers have really thought out the whole living experience.
"We have customers from all around the local area and we get to build that rapport with them. My restaurant managers and crew are really getting to know the community here. And they're getting to know the people as well, which is great. There are customers who have my direct number, so if they need anything, they can always give me a call."